Cultura group – Valley Park Gardens

Greenwood regreens Brighton roads in Valley Park Gardens transformation

Overview
Greenwood Plants were thrilled to be involved in phases 1 & 2 of the Valley Gardens Project, a bold and visionary scheme for improving green spaces and transport corridors in a key area of Brighton. Cultura Group commissioned Greenwood Plants, on behalf of Brighton & Hove City Council (BHCC) to provide plants for the 2900m² of additional green space created between St Peter's Church and Old Steine, and the 1300m² wildflower meadow.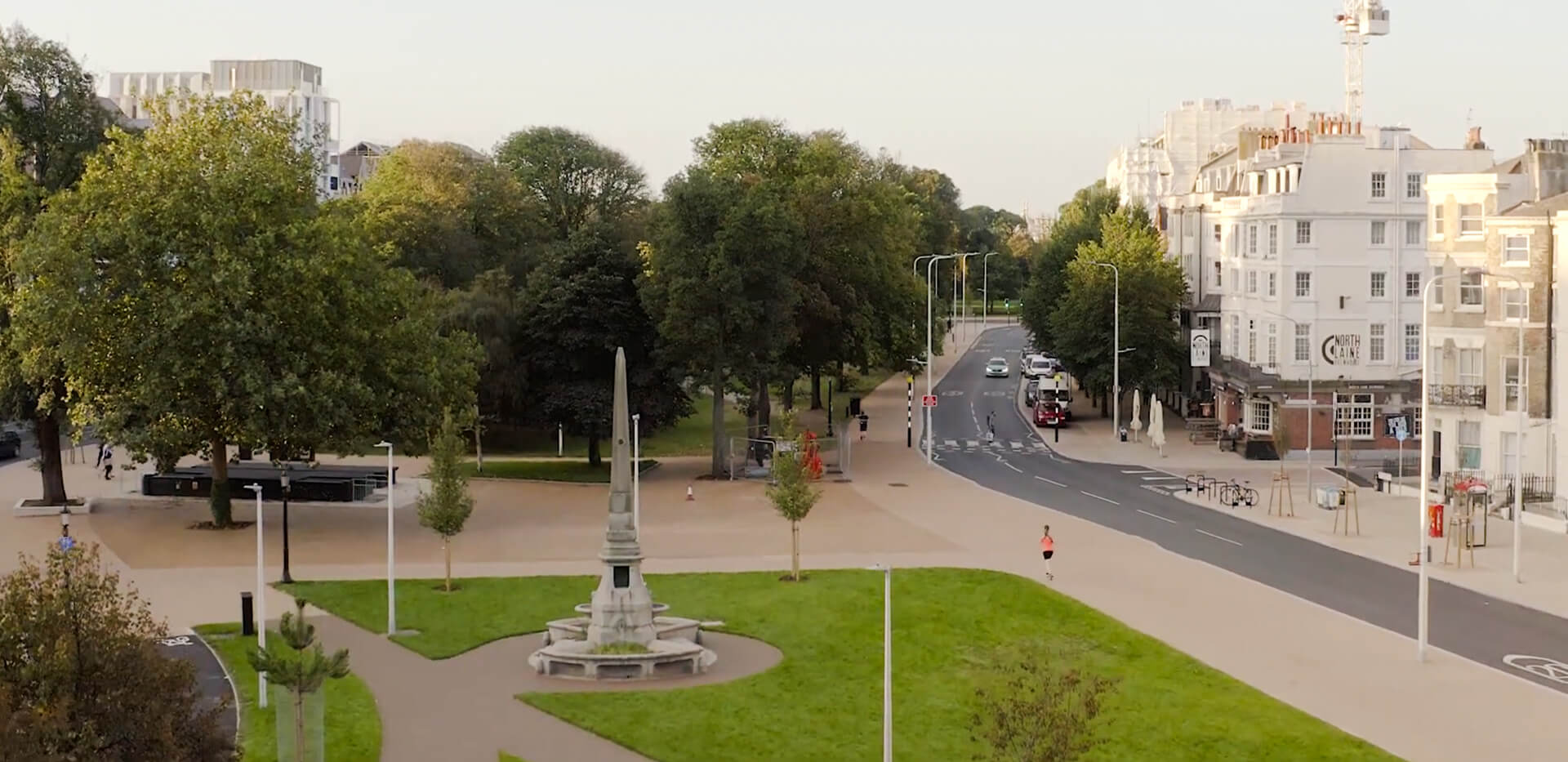 Client: Cultura Group
Project: Valley Park Gardens
Location: Brighton, East Sussex, England.
This £11m project had lofty and ambitious aims, adding new footways, seating and lighting, plus 1500m of shared and on-street cycle facilities throughout the new green spaces, whilst simplifying the surrounding busy road layout. Greenwood was tasked with providing plants that would help the improved green areas become a welcoming and relaxing space for citizens and visitors alike. The end client's targets included enhancing the public spaces, providing safer walking and cycling links and improving air quality.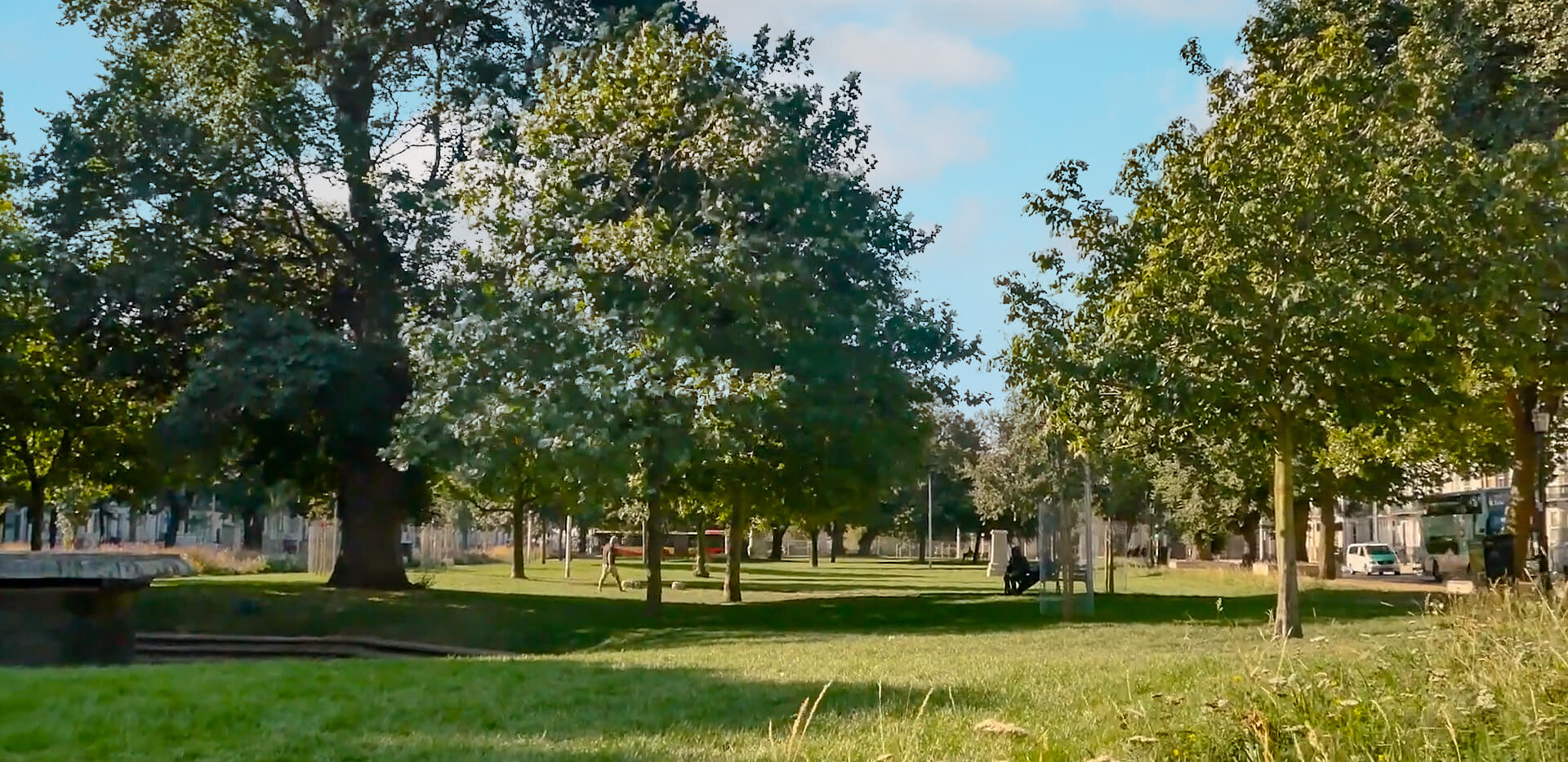 Our Approach
As Councillor Steve Davis, Chair of the Valley Gardens Working Group, commented, 'Valley Gardens is an important gateway to the city and one of the first areas people see.' Greenwood Plants top quality bedding plants and wildflowers so that Cultura group were able to create an impressive vista visible from the road and to be enjoyed by pedestrians and those relaxing on benches in the green spaces.
Greenwood used a variety of plants including evergreens, perennials and annuals, with a range of complementary colours, textures, heights and habits. This ensured both instant impact and long-lasting beauty. The evergreen Achillea 'Coronation Gold' was one of the taller flowers with its bold discs of yellow blooms, flowering through summer and autumn. The171 Campanula lactiflora 'Loddon Anna' (milky bellflower) provided are also tall, but their clusters of small, bell-shaped flowers in a wonderful soft pink hue beautifully complement brighter flowers.
Among the perennials was the delightful foam flower Tiarella 'Spring Symphony'. Greenwood supplied 81 of these shy beauties, whose spires of small, star-shaped flowers open lacy-white from blushing pink buds. Other varieties included the delicate Anemone nemorosa (wood anemone), Viola cornuta Alba Group (horned pansy) and Vinca minor f. alba 'Gertrude Jekyll' (small white periwinkle), all of which have delightful white blossoms to add sparkles of interest to low-growing foliage.
Grasses such as Deschampsia cespitosa 'Goldschleier' and Calamagrostis brachytricha (Korean feather reed grass) add texture with their delicate arching stems, in addition to shimmering colour and movement.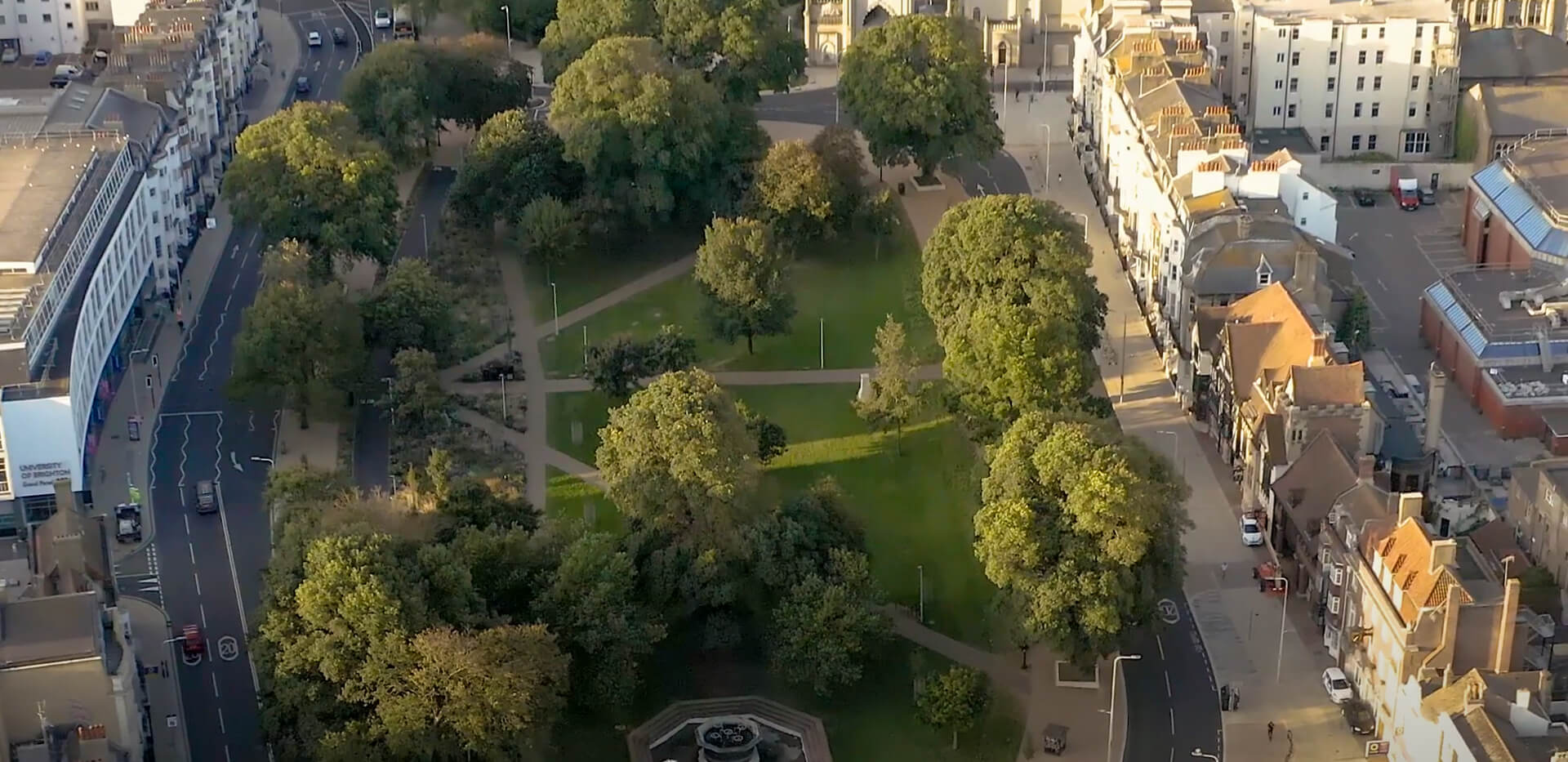 The Result
After two years of hard work from contractors, BHCC are exceedingly pleased with the aesthetic created at Valley Gardens. There is a sense of peace within the green spaces, which are screened from the busy thoroughfares by large, leafy trees, and crisscrossed with wide walkways and cycle paths.
The verdant wildflower meadow is teeming with delicate-stemmed flowers and flowing grasses whose movement creates a sense of freedom and a lush, natural aesthetic in keeping with Brighton's bohemian sensibility. It is also highly attractive to our precious pollinators with plants such as Leucanthemum × superbum 'T.E. Killin' (Shasta daisy) and varieties of salvia, aster and geranium among many others.
The beds will remain attractive year-round, with nearly 50 varieties of plant, including shrubs such as Euphorbia amygdaloides 'Purpurea' whose purple foliage is always stunning, with contrasting fresh green flowers in spring and summer. From midsummer to autumn colour is in abundance, from plants including Lythrum salicaria 'Blush', with its slender racemes of pale pink blossoms. Meanwhile, in winter and early spring, perennials such as the violet-bloomed, strikingly patterned Pulmonaria 'Blue Ensign' maintain interest.
Further works are planned to begin in 2021, continuing the scheme from Old Steine to Palace Pier. Greenwood Plants are proud to have been involved with such a prestigious project, which has rejuvenated a major city and will be life-changing for many well into the future. Valley Gardens is now an oasis of tranquillity and green – a living lung in a thriving city.
"This is such a positive project for our city … the transformation of Valley Gardens has taken time and a lot of hard work, but the end result has made it all worthwhile and is something the city can be extremely proud of."