Greenwood in the Community: Treloar School & College
A learning experience for the students at Treloar's
We've made excellent progress this year towards our goal of twenty-four community projects as part of our Greenwood in the Community scheme. Our scheme involves donating plants to local charities, schools, village gardens and other community organisations, to help with their landscaping and gardening projects. Plants provide a wealth of benefits to our environment, as well as spaces to practice gardening, which has well-known positive effects on mental health and wellbeing.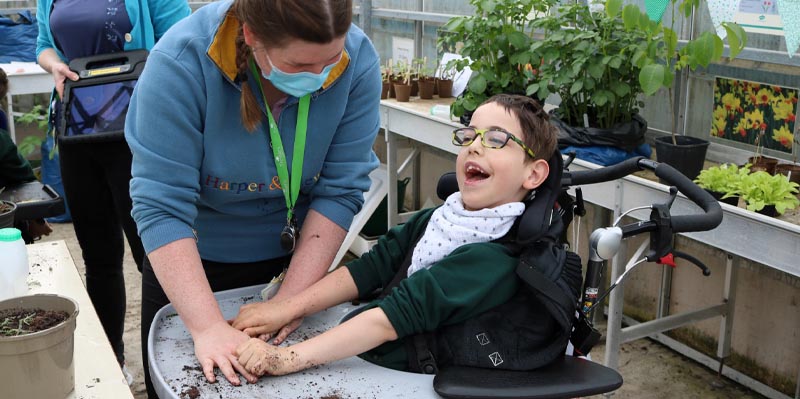 A student learning about plant propagation
A highlight for us was a recent project for Treloar School & College—providing education, care, therapy, medical support and independence training to young people with physical disabilities from all over the UK and overseas, giving them confidence and skills to achieve their full potential. 
Treloar's was keen to provide a learning experience for its students at its Outdoor Learning Centre. This involved an understanding of propagation, including both planting delicate cuttings and taking cuttings from mature plants. The planting experience also provided a sensory activity for the students, and some have enjoyed learning about plant care—including daily watering—to help their plants grow and flourish. 
Our donation comprised of a vast range of cuttings—including rooted cuttings in plugs and small plants in 28 trays—as well as pots, compost and 2-5L plants for the students to take their own cuttings from. We will also be donating a number of additional plants to Treloar's for its plant sale in the next academic year, as part of its new horticulture social enterprise to develop the students' knowledge and skills within horticulture. The funds from the plant sale will be used to develop the outdoor area and purchase more plants. 
At Greenwood Plants, we are committed to our goal of twenty-four community projects this year. We enjoy watching these planting schemes come to life and the benefits that they bring the students, teachers and the wider community. If you'd like to find out more about our community initiatives, please get in touch.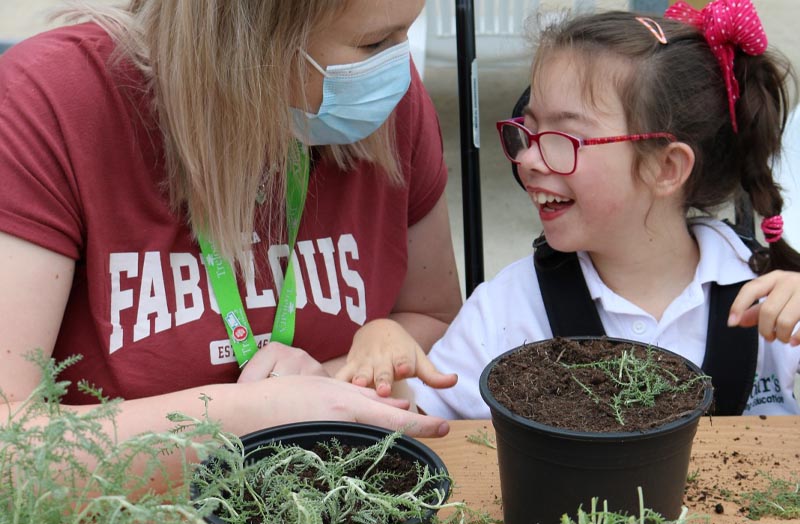 A student at Treloar's Outdoor Learning Centre