Hayley's Ultramarathon Challenge
Hayley Presley, our Purchasing and Accounts Coordinator, has signed up to one of her biggest challenges yet—the Llangollen 50k Ultramarathon in Wales, in aid of St Michael's Hospice.
The Llangollen Ultramarathon is taking place on 12th June; it is a total of 31 miles, has a 10 hour cut off point and involves almost 7000ft of climbing—hitting both Moel Fferna and Vivod Mountain. The route follows two national paths in a loop, from Llangollen to Corwen, and then from Corwen back to Llangollen.
St Michael's Hospice provides a range of services in Herefordshire and the surrounding area, to people living with a terminal illness. Hayley is aiming to raise at least £1000 for this great cause, with £360 already achieved. Hayley feels very passionately for the hospice; it is a charity close to her heart and she has raised money for them previously, through many other running challenges.
Hayley used to be a very avid runner before having her daughter five years ago. She has tackled everything from 5k runs, to triathlons, to marathons, including the epic London Marathon. Hayley also organised a marathon challenge seven years ago, named "Presley's 5in5", where she ran 5 marathons in 5 days. All of Hayley's previous accomplishments have seen her raise over £4500 for St Michael's Hospice and Air Ambulance.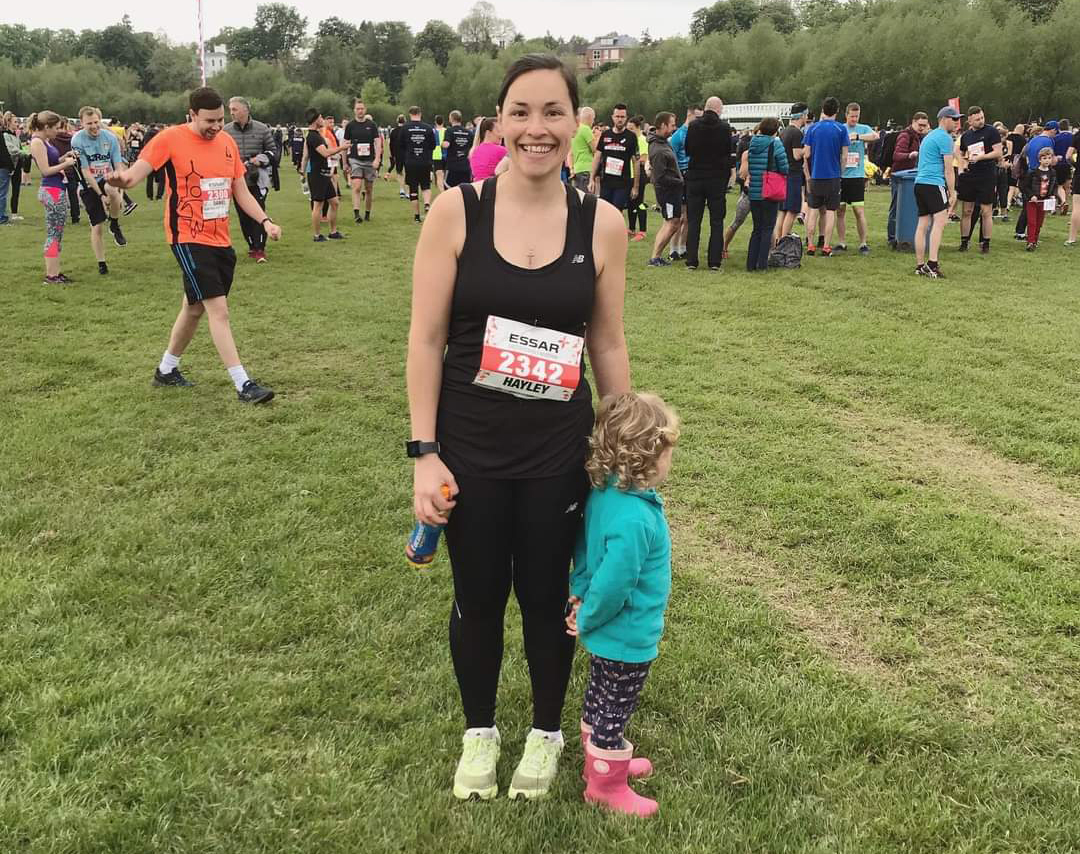 Hayley during a charity marathon.
Hayley is hoping she can draw some stamina from 7 years ago, to get through this intensely physical and mental challenge ahead of her!
If you'd like to support Hayley in her Ultramarathon, please visit the below Just Giving page to make a donation: