Landscape Architecture Inspiration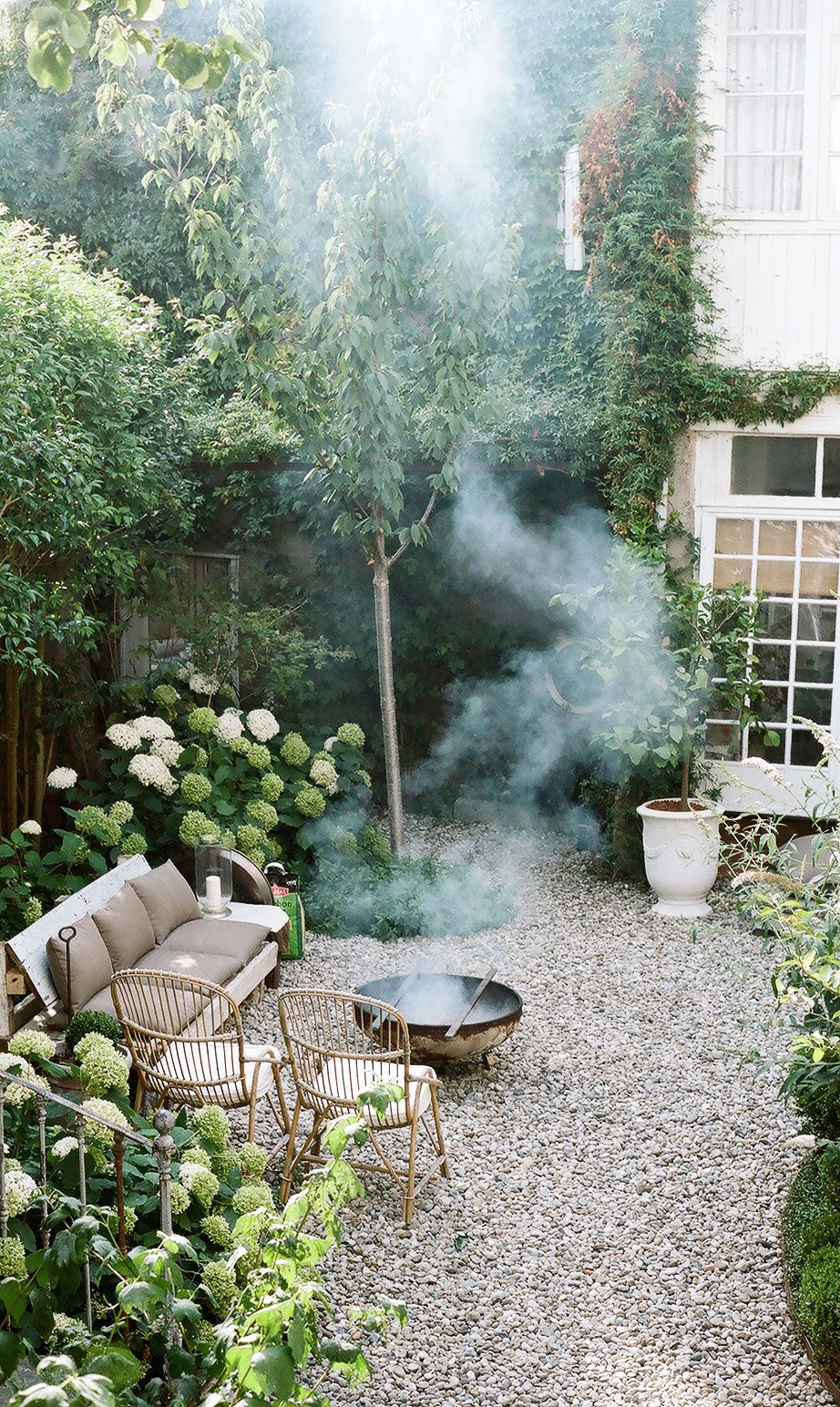 Often creating unique ideas for your projects/spaces can be difficult. We love looking to others for inspiration, so we picked out a few of our favourites with the hopes it'll inspire you too.
Although this garden has no lawn, the atmosphere surrounding this garden feels like a country or cottage garden. The beds around the border filled with Hydrangea arborescens give the yard a wild but refreshingly styled look, along with the pure whiteness of the plant which really compliments the rustic nature of the house. The higher weaving vines and lower ground shrubs have also wound into one, creating a green wall effect making the area feel more enclosed and 'cosy'. Overall, this garden is small but using the right plants they have really created a space that's special, inviting and somewhere you'd want to spend a lovely warm summer evening with friends, drink in hand.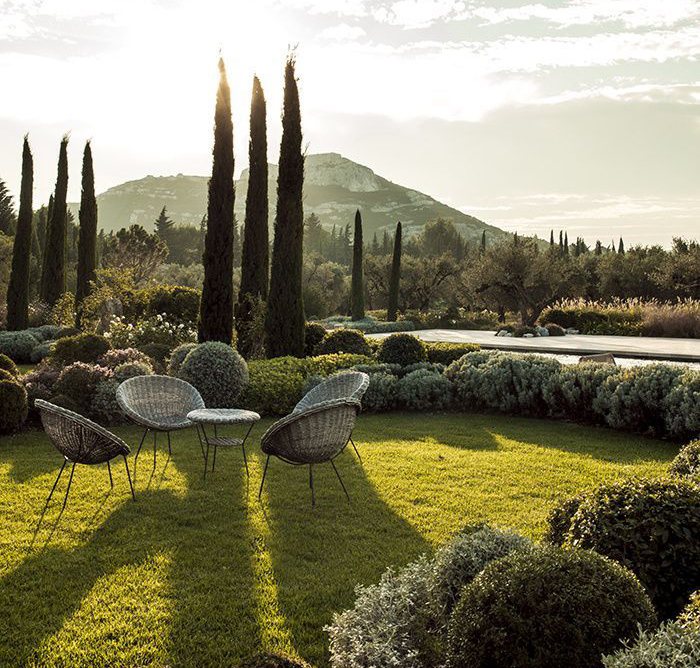 While this garden is absolutely stunning, this featured top lawn surrounded by Buxus sempervirens topiary balls is actually quite a simple but effective landscape solution. It gives a low border line providing the garden with its own personality and creativity whilst also separating it from the rest of the garden and supplying this amazing eating space with a view! Another feature that really gives this landscape personality is the tall thin fir trees which give some height without blocking too much of the mountainous view and evening sunlight.
We can only see a small section of this garden, but we would love to see more because we love it! Flower bed borders can sometimes get slightly, well…boring, this designer has really excelled and created an incredible wildflower haven. One of the main features that provides the border with the wow factor is the green and white colour scheme – as it gives a refined and cultured look whilst still staying wild and free. They also merge perfectly with the white fence and bird boxes which also add to the beauty of the flowers giving them a backdrop to make them POP.
This selection of Buxus sempervirenstopiary balls and various grasses is an unusual selection of plants to put together but in this situation, it works extremely well! The pathway winding through the grasses creates a slightly mystical and fantasized feel to the space and the topiary balls nestled into the grass creates an interesting structure and dimension. Also, the taller trees nearer the end of the garden create a barrier from neighbours and also make the garden more interesting and aesthetic for the viewer.
We hope looking at some of these incredible landscape designs inspired you as they did us. As always you can explore our immense variety of trees, plants and shrubs via our Tender Tool.