Perfect alternatives to five of the most popular plant varieties
Why should landscapers change the plants they use?
When choosing plants for projects, most landscapers often resort to their 'old faithful's – a few popular and universally used plant varieties, that continue to work well in a range of landscapes. However, this can sometimes stifle creativity and leave your designs feeling a bit stale.
Many of us can admit to seeing garden after garden, and development after development looking almost identical, with the same style of trees, hedging or shrubs… And when you have some reliable options, it is easy to understand why landscapers may be comfortable in continuing to use the same products. Below are our suggestions to broaden your product selection and vary your landscapes.
What is a good alternative to Oleaster hedging (Eleagnus ebbingei)?
If you frequenly use Eleagnus ebbingei, Griselinia littoralis is the way to go.  
A fantastic alternative to common hedging varieties, with shiny ovate leaves which keep their fresh, springlike green colour throughout the year. Griselinia littoralis is highly attractive while also being hardy enough to withstand coastal winds and difficult soil conditions. This makes it an obvious choice for exposed or windswept landscapes – and it's certainly a Greenwood favourite.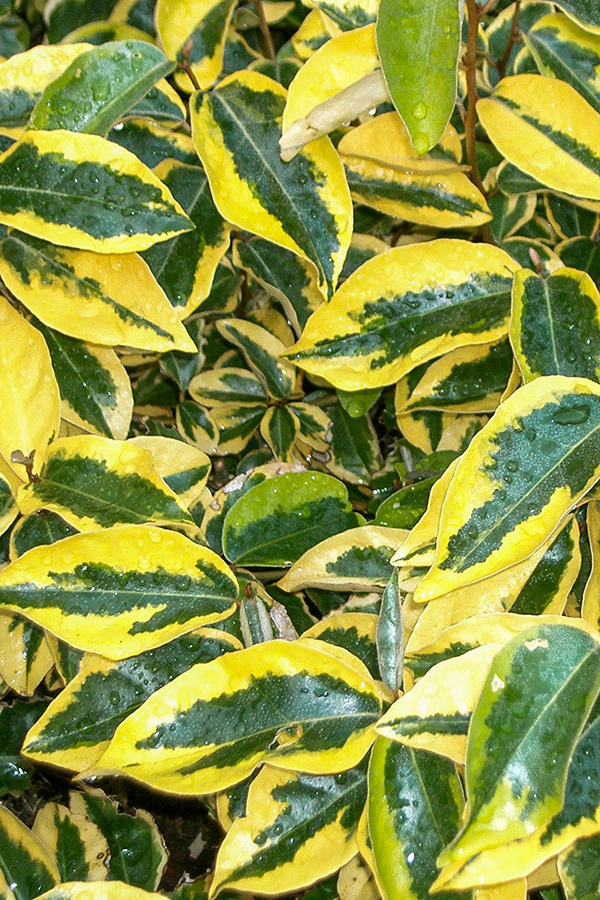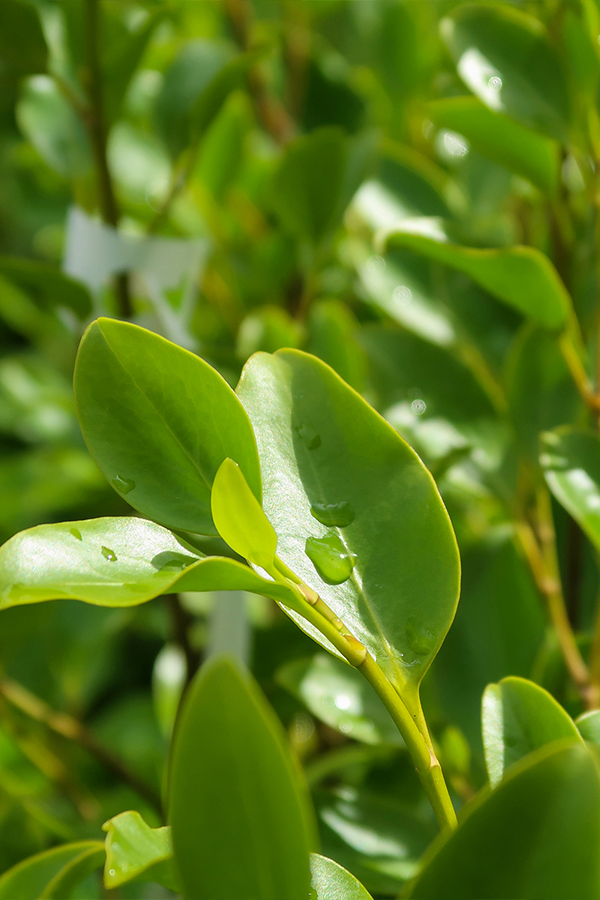 What is a good alternative to Photinia Red Robin (Photinia × fraseri)?
Pittosporum 'Garnettii' is a bushy, evergreen shrub with erect branches and rounded mid green/grey leaves which have narrow margins of creamy yellow, occasionally tinged with pink in the winter months. In May and June the Pittosporum Garnettii blooms small purple flower clusters across the plant which add an extra level of interest to this plant, typically grown for its foliage. 
If planted in groups or a line, the Pittosporum can form a lovely hedge/screen which will create privacy for a garden. Suitable for a range of planting schemes and locations and the majority, if not all garden types. 
Ideal for hedging, screens, wall-side borders, and courtyard gardens. Suited to Coastal and City locations.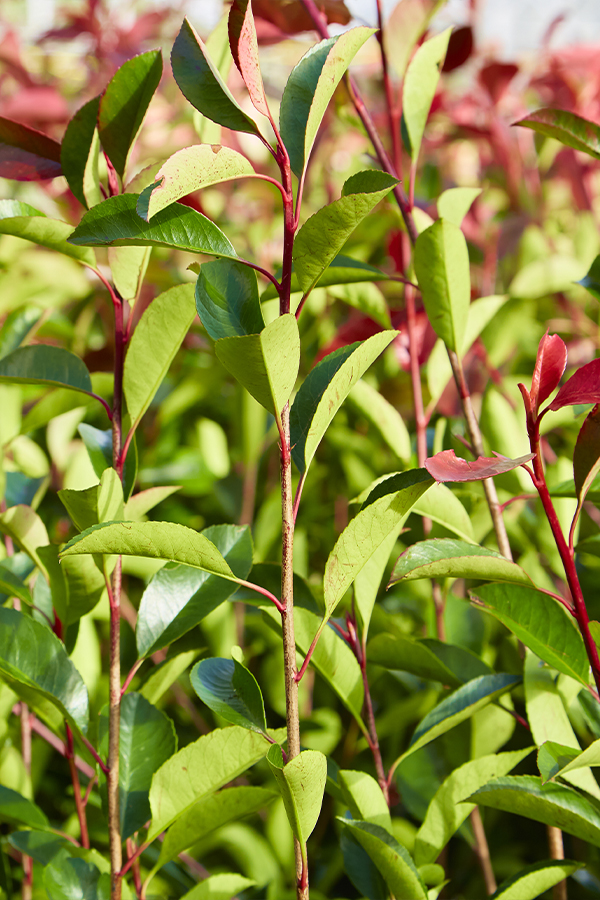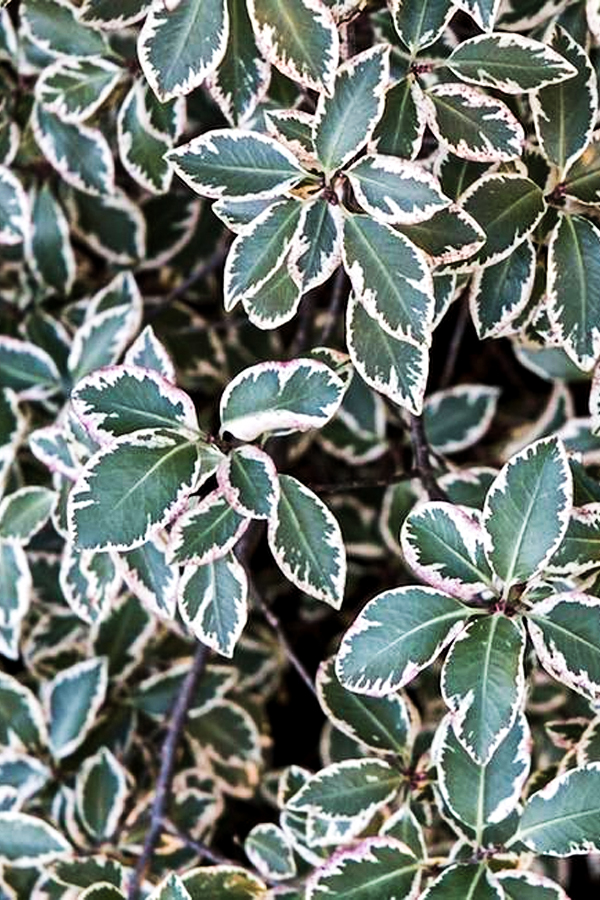 What is a good alternative to Evergreen Spindle (Euonymus japonica)?
If you are fond of using Euonymus japonica, there are many Aucuba types that would be a good alternative, we particularly like Aucuba japonica 'Variegata' – variegated Japanese laurel. 
Also known by the name 'Spotted Laurel', this remarkable evergreen boasts glossy, thick, dark green foliage with distinctive yellow spots and vibrant red berries from late summer to early spring and small maroon flowers in spring.  
Perfect for borders and beds and a great alternative to Euonymus japonicus, 'Spotted Laurel' will certainly help your next project stand out from the crowd.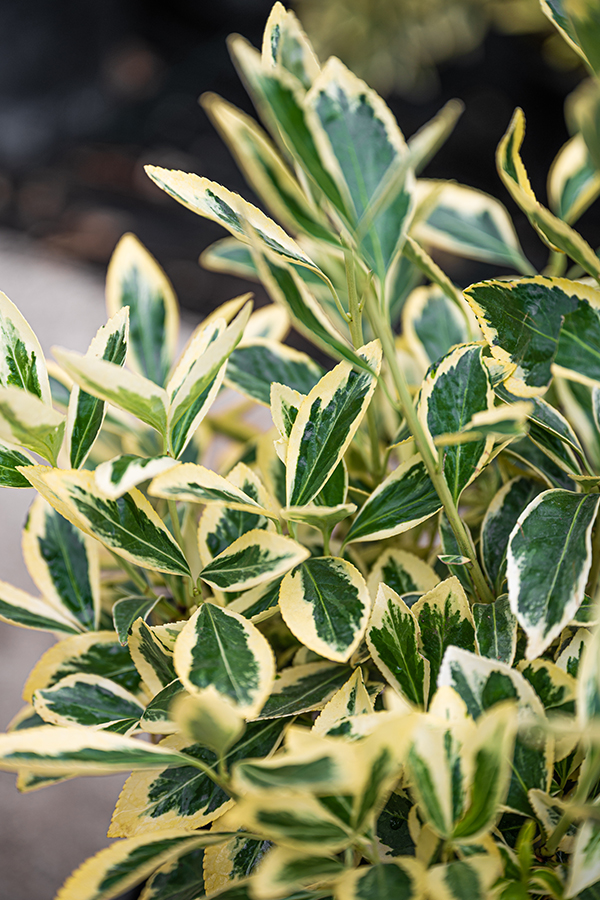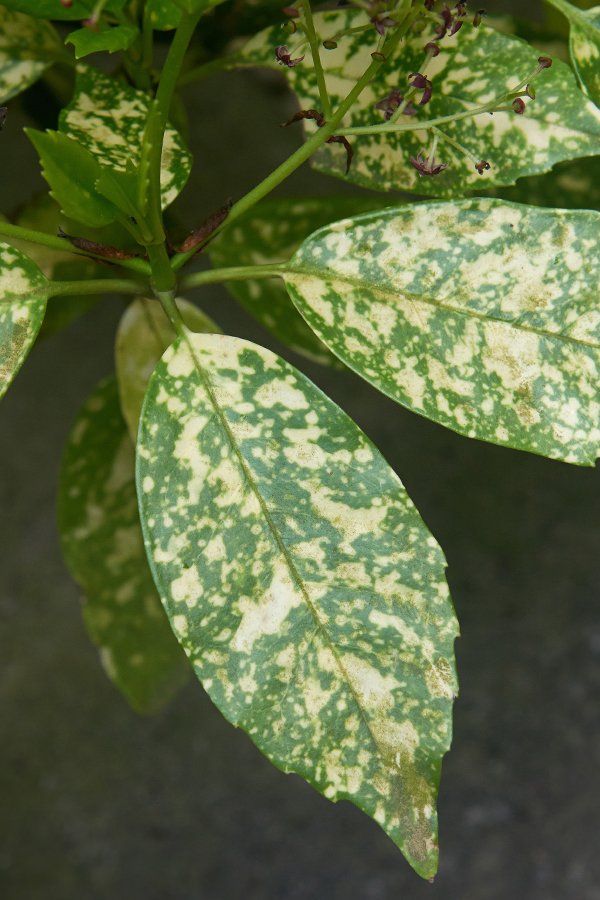 Aucuba japonica 'Variegata'
What is a good alternative to Zabel's cherry laurel (Prunus Zabeliana)?
Prunus laurocerasus 'Otto Luyken', otherwise known as Compact Laurel, is the smallest variety of the popular Laurel hedging. Dark and dense foliage contrasts beautifully with fragrant white flowers that blossom in the spring, giving way to small cherry-like berries in autumn. Prunus laurocerasus 'Otto Luyken' is ideal for bringing year-round colour and seasonal interest. 
A versatile shrub, working equally well as a manicured formal hedge or in a more natural, bushy style. Compact Laurel makes a good privacy screening hedge due to its density, which also means it can protect against some wind and noise pollution. It's a particularly hardy shrub that can handle being grown in most locations, so is a good option for exposed areas, coastal regions, or shaded areas.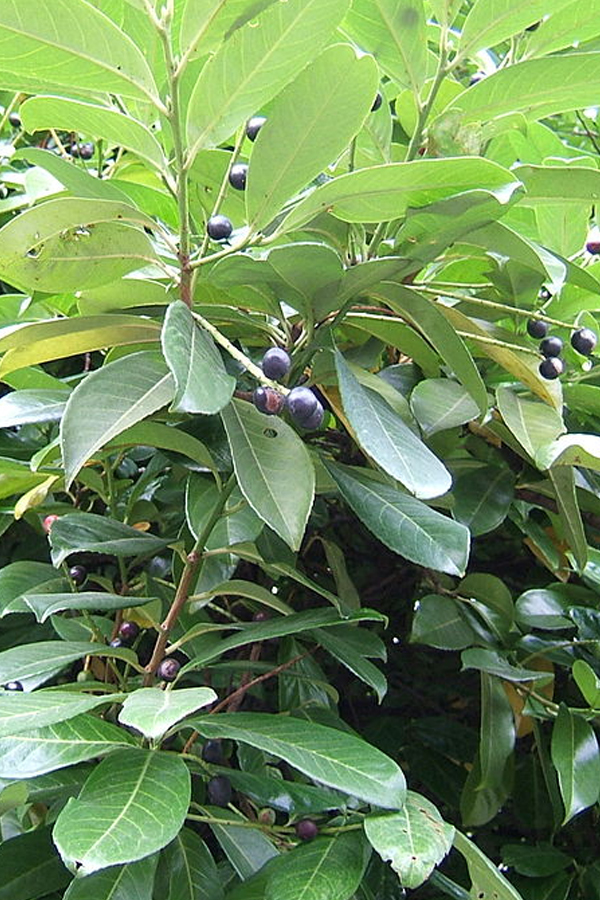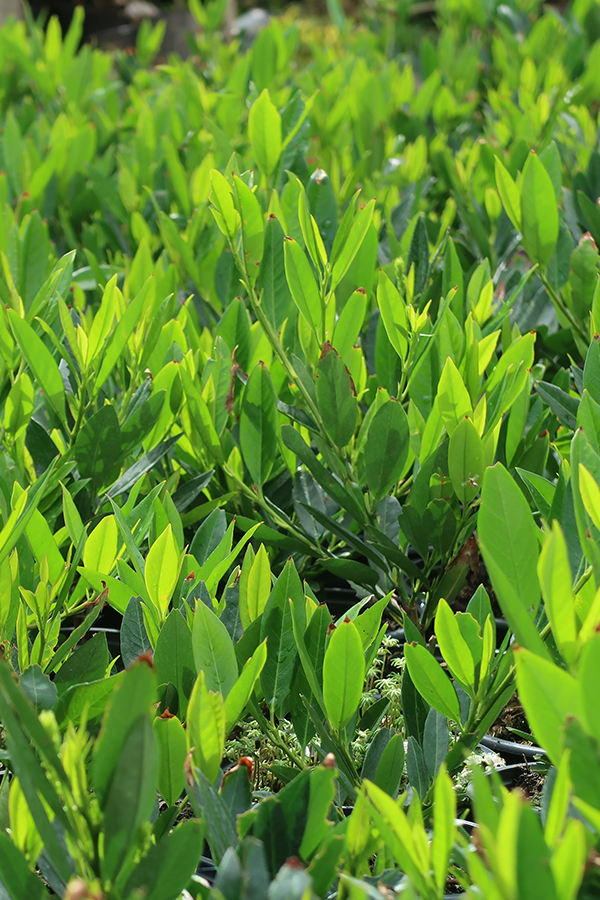 Prunus laurocerasus 'Otto Luyken'
What is a good alternative to Viburnum tinus?
A good alternative to Viburnum tinus is Prunus Lusitanica  
Prunus lusitanica, also known as 'Portuguese laurel' – an elegant evergreen hedging plant with narrow, deep-green glossy leaves, on maroon-coloured stems. Small, fragrant white flowers blossom in summer, popular with bees and butterflies, along with small red fruits which are a favourite with birds.  
Prunus lusitanica has similar qualities to Viburnum tinus and bay laurel, making it an ideal choice for formal hedging.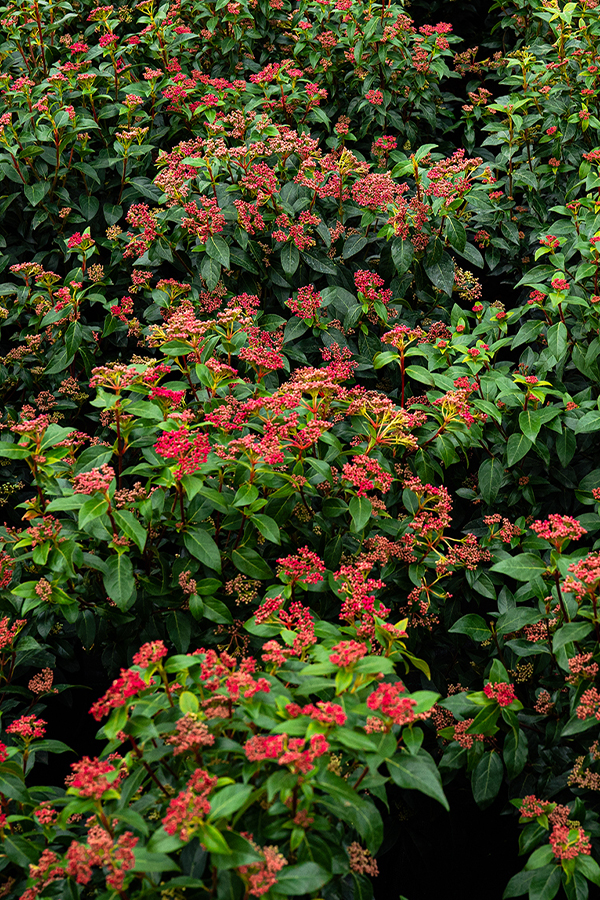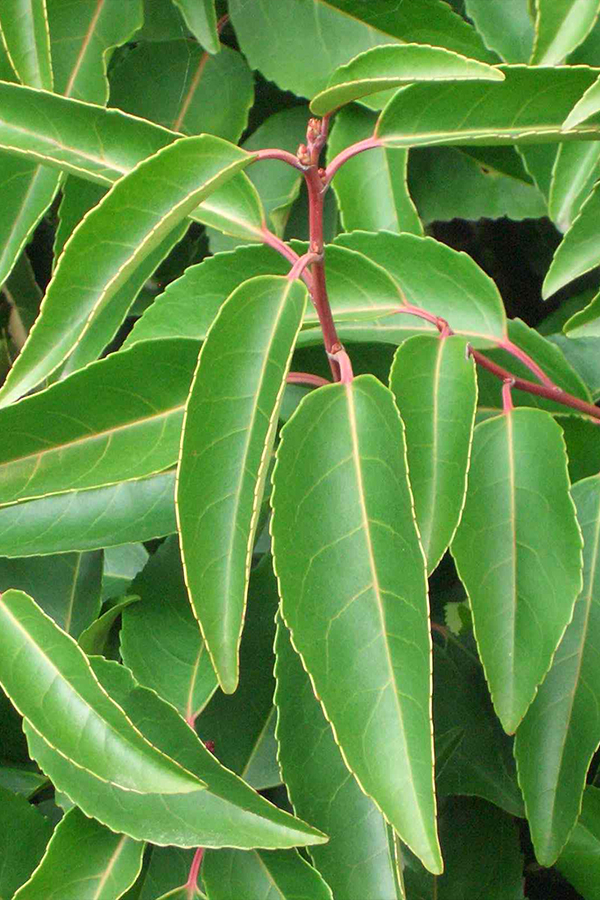 Interested in trying something new?
Whether it is one of the plants mentioned above or something else that has piqued you're interested, Greenwood have a wide selection to choose from!