Archway Green – Minerva Heights

Greenwood Plants enhances the landscape of new-build development, Minerva Heights

Overview
Greenwood Plants were thrilled to supply plants to Archway Green, for the soft landscaping project of Minerva Heights—a new-build housing development in the heart of Chichester, by Miller Homes and Linden Homes. 
Minerva Heights is situated off Old Broyle Road, about one mile from Chichester's city centre, that boasts a great selection of local amenities. 
Showcasing a collection of 2, 3, 4 and 5 bedroom homes, Minerva Heights is surrounded by the beautiful West Sussex countryside.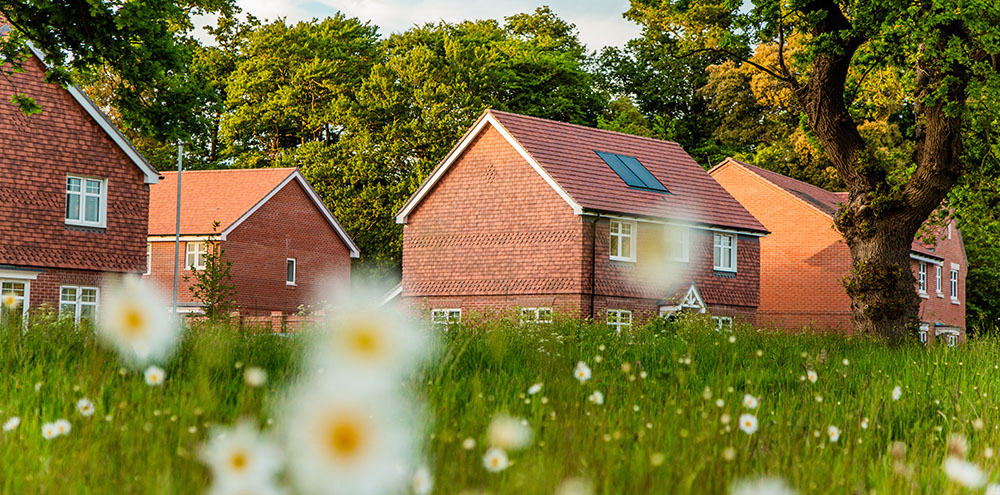 Client: Archway Green
Project: Minerva Heights
Location: Off Broyle Road, Chichester
Archway Green were looking for a wide selection of plants, shrubs and trees, to suit the countryside new-build development. It was important that the rural aesthetic was kept within Minerva Heights, to match the beautiful, natural surroundings. 
Greenwood Plants provided a varied range of stunning plants to complement the style of homes being built, and to provide new homeowners with their own garden landscape that offers peace and tranquillity.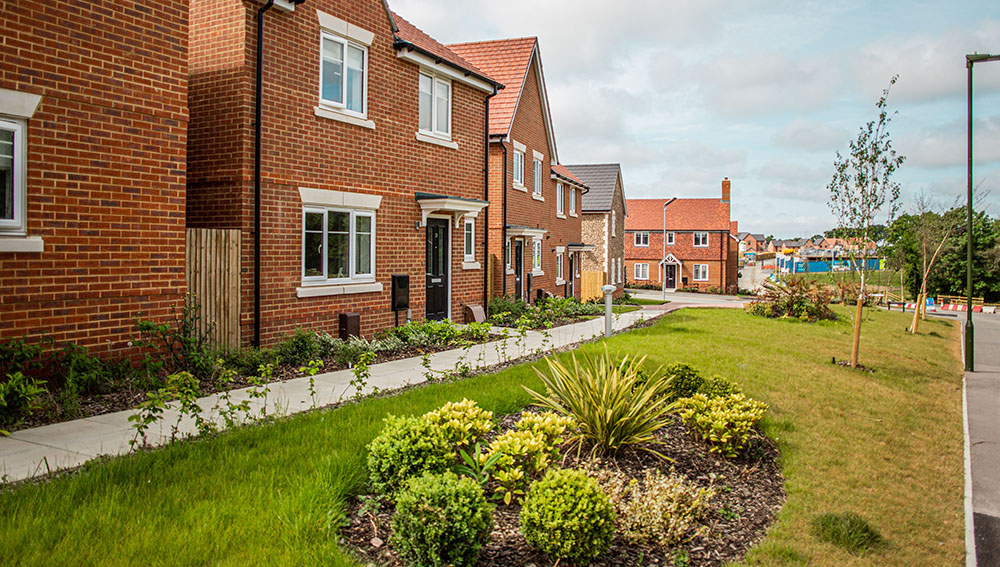 Our Approach
Being experts in growing plants for commercial landscapers, Greenwood Plants worked with Archway Green every step of the way, to ensure they fulfilled the client's brief.  
Aucuba japonica 'Rozannie' was supplied by Greenwood Plants, mainly used along the property fronts. 'Rozannie' brings year-round interest to the development, with its lance-shaped, dark green, glossy leaves. Purple flowers bloom in spring, with red fruits throughout summer and autumn, to lend a stunning pop of colour. 
Salvia officinalis 'Purpurascens' was also used along the property fronts—an impressive aromatic, semi-evergreen shrub. 'Purpurascens' young leaves and stems start out purple and transition to a muted grey-green. The summer flowering variety provides a focal point throughout the warmer months. 
The roadside was lined with Betula 'Fascination'; this tree brought structure and added a real statement to the development. 'Fascination' is a hardy, medium-sized tree with green leaves, turning yellow in autumn. It has a unique bark that peels, starting out deep orange in colour, later transitioning to a pale pink. 
When residents approach their homes, they will enjoy the stunning elements that Viburnum x burkwoodii 'Anne Russell' has to offer. This magnificent hedge was selected as a border around the properties and to add an element of privacy, with its lustrous, broadly elliptic leaves. In spring, Viburnum x burkwoodii 'Anne Russell' blooms white, tubular flowers with a strong, sweet scent. 
The ever popular and hardy Hebe 'Great Orme' added a pop of colour to the development, with its pink and white, ombre effect flowers that help attract bees and other pollinators. Being open in habit, Hebe 'Great Orme' has narrow, dark green leaves which bring year-round interest to the residents' front gardens.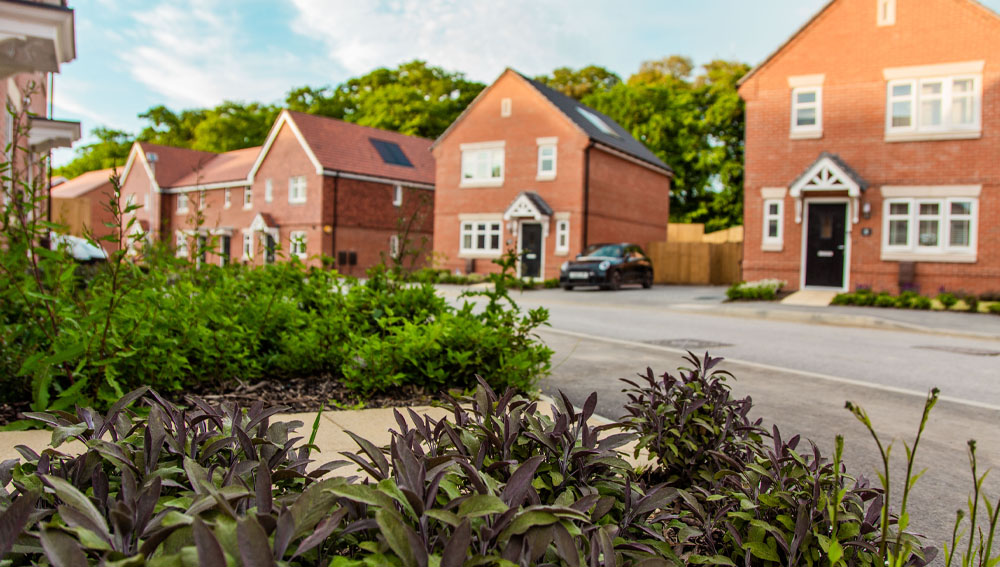 The Result
Archway Green are delighted with the final product, combining Greenwood's high quality plants and service, with Archway Green's strong knowledge and expertise in soft landscaping. 
Each plant was selected to match the aesthetic of the development and to compliment its features, as well as ensuring each homeowner had a unique space to them, that they can enjoy all year-round. 
Over time, the plants, shrubs and trees will mature and thrive, where residents will be able to appreciate them for many years to come. We hope that the new residents of Minerva Heights enjoy the wonderful settings and attractions which the historical and charming city of Chichester has to offer. 
We look forward to more projects with Archway Green in the future! 
"The staff at Greenwood Plants go above and beyond to supply top quality stock, delivered on time in an effortless manner. Nothing is too much trouble and their service allowed us to seamlessly complete the job to the highest standard."