Our Sustainability Journey

At Greenwood we care about sustainability, and are working to actively reduce our carbon footprint, improve our local communities and environment, and exercise responsible planetary stewardship.
Planetary stewardship

We have developed a new sustainability strategy to shape our future development, and ensure we meet our environmental and sustainability goals. Our focus is on pioneering new sustainability practices to use resources efficiently, reduce waste, encourage biodiversity and improve our carbon footprint.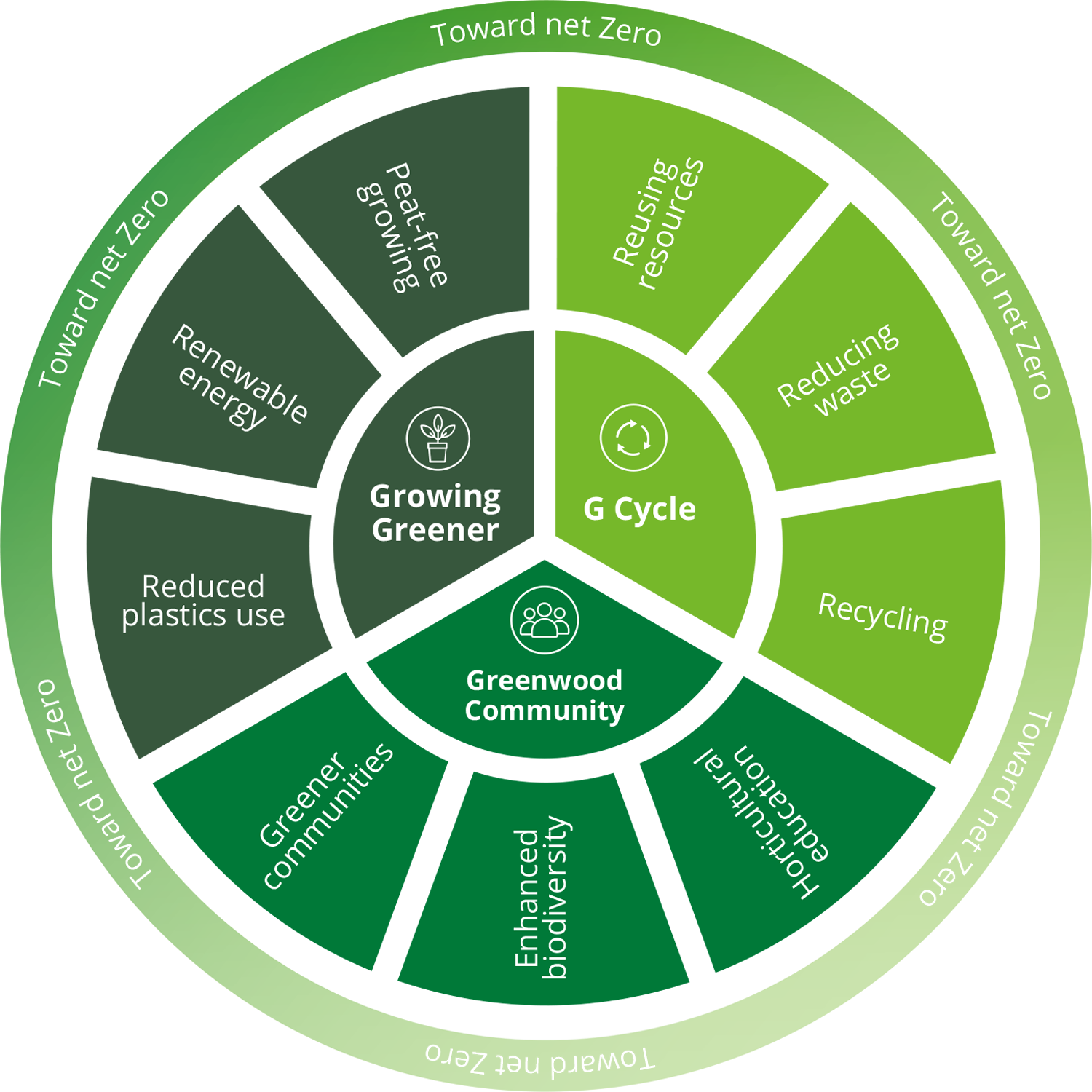 Growing Greener
Becoming carbon neutral is an important aim for us, and our sustainable practices will help us to achieve this goal—from the vast number of plants we grow each year, to the electric vehicles across our nurseries.
G Cycle
G Cycle reduces the amount of waste going to landfill and helps to preserve valuable resources, by encouraging our clients to return their crates, pallets and pots, and creating a shared standard of sustainability within the supply chain.
Greenwood Community
Our community scheme involves donating a number of plants to local charities, schools, village gardens and other community organisations, to create green community spaces with enhanced biodiversity.
Key deliverables from now until the end of 2023
Community projects per year
The Tender Tool

The revolutionary web app that is set to take the industry by storm.