Millstone Landscapes – Shopwyke Lakes

Greenwood brings pops of colour to brand new lakeside homes in Chichester.

Overview
Greenwood Plants were excited to supply Millstone Landscapes with plants for the soft landscaping of New-Build housing development: Shopwyke Lakes by Cala Homes.
Set in the relaxed community of Chichester, Shopwyke Lakes boasts a collection of 2,3,4 and 5 bedroom homes and apartments. Surrounded by footpaths, green open spaces and rolling hills, this area is a dream to live in. Chichester is home to many exciting events and activities, including the Festival of Speed and Goodwood Festival, as well as having many award-winning beaches, such as West Wittering beach and Bracklesham Bay.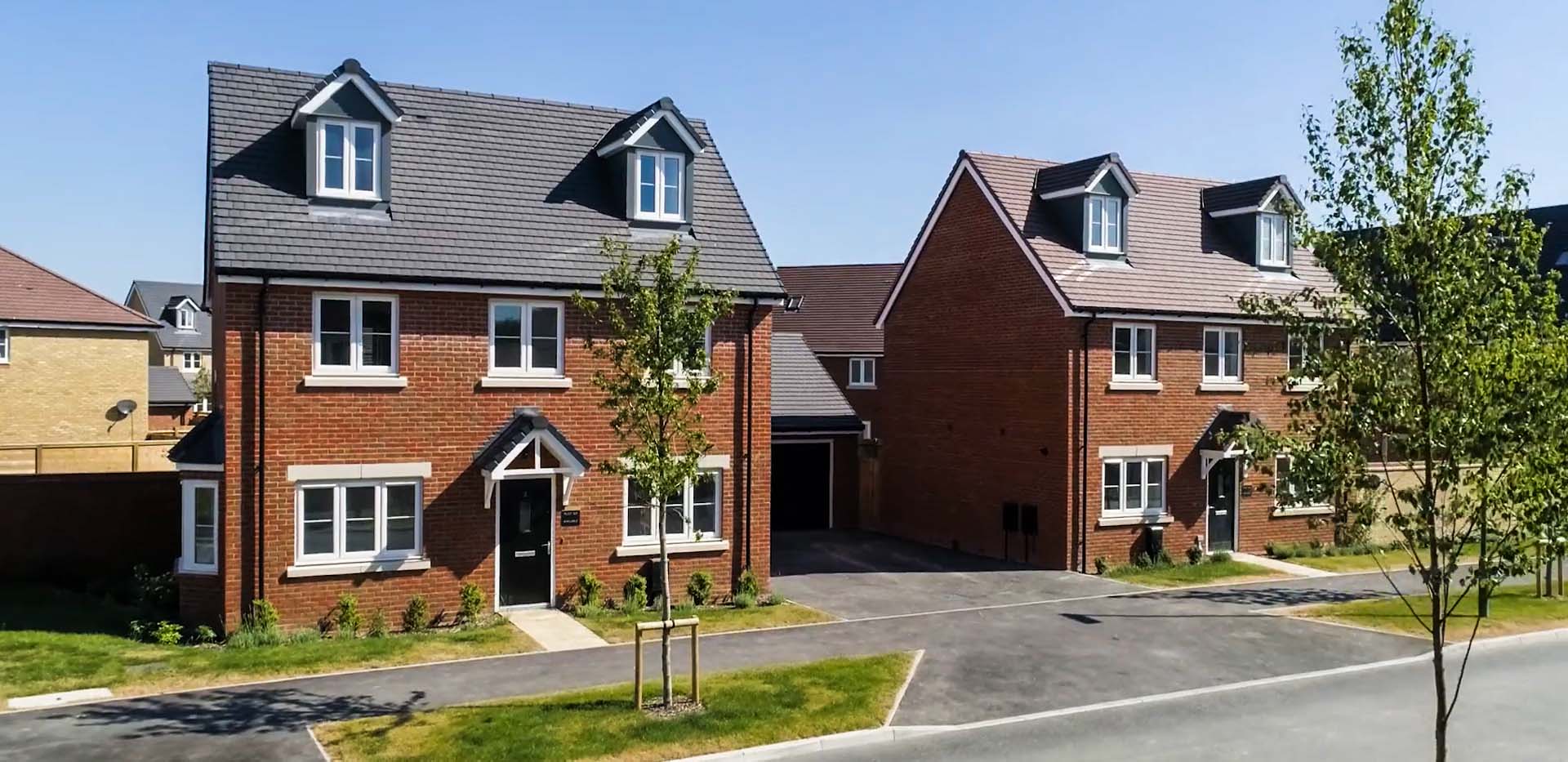 Client: Millstone Landscapes
Project: Shopwyke Lakes
Location: Sheerwater Way, Chichester, United Kingdom
Millstone Landscapes wanted a wide selection of plants, shrubs and trees to match the variety of houses and plots available at the location.
Being in the countryside, an important factor was the need to keep the country feel throughout the development. This was achieved by creating open spaces lined with trees and beautiful flowerbeds, inspired by the surrounding area. With Shopwyke Lakes being the only lakeside neighbourhood in the area, this was another inspiration for the design process.
Greenwood Plants introduced many varieties of plants to the development, to create stunning displays and eye-catching areas that encompass the plots, providing each homeowner with their own garden landscape.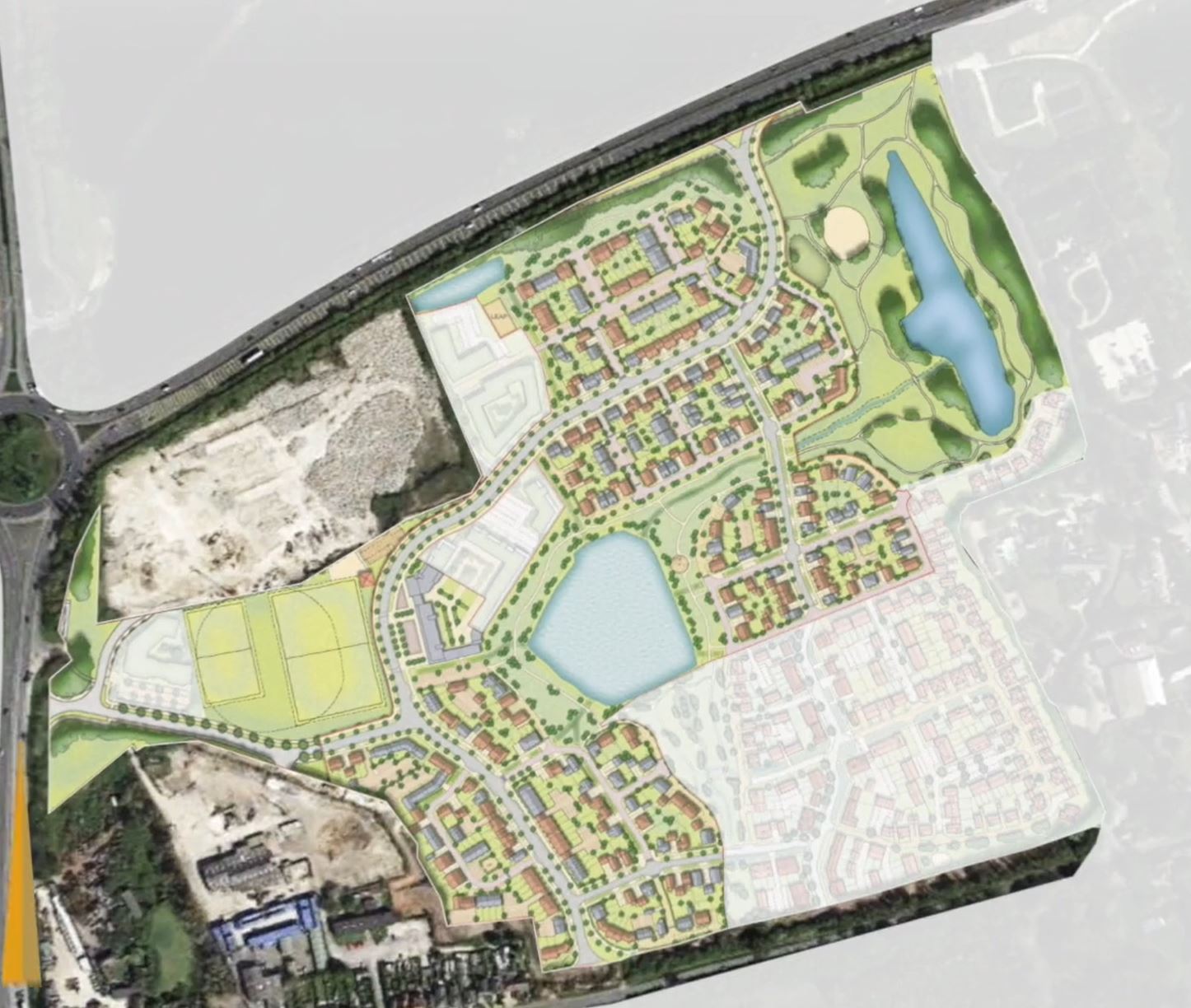 Our Approach
As experts in growing for commercial landscapers, Greenwood Plants worked closely with Millstone Landscapes to identify the key plants, shrubs and trees required to fulfil the brief.
Ceratostigma plumbaginoides is a hardy blue flowering shrub that introduces colour and interest to the development. It thrives throughout late summer and autumn, forming a mat of bright green leaves that later change to red or purple.
Astrantia major 'Ruby Wedding' was also supplied by Greenwood Plants – An impressive addition to the summer flowering variety with their deep purple flowers and intricate central details. This pop of colour can enhance areas and create a focal point throughout the summer months, whilst also giving a stunning 'wildflower' effect.
Many trees line the roadside giving the development structure – The Betula utilis subsp. Jacquemontii or Himalayan birch as it is more commonly known, was used throughout the development; with brilliant white bark and leaves that turn a vibrant orange in the autumn.
A well-known and favourite for many, is the Photinia fraseri 'Red Robin' – Great hedging plants, these are ideal for planting around property fronts, allowing privacy and personal space. 'Red Robin' is a medium sized hedge with dense, glossy leaves that start out bright red and turn to green as they mature. These hedges thrive in full sun as well as partial shade, and the striking colours ensure they look beautiful all year round.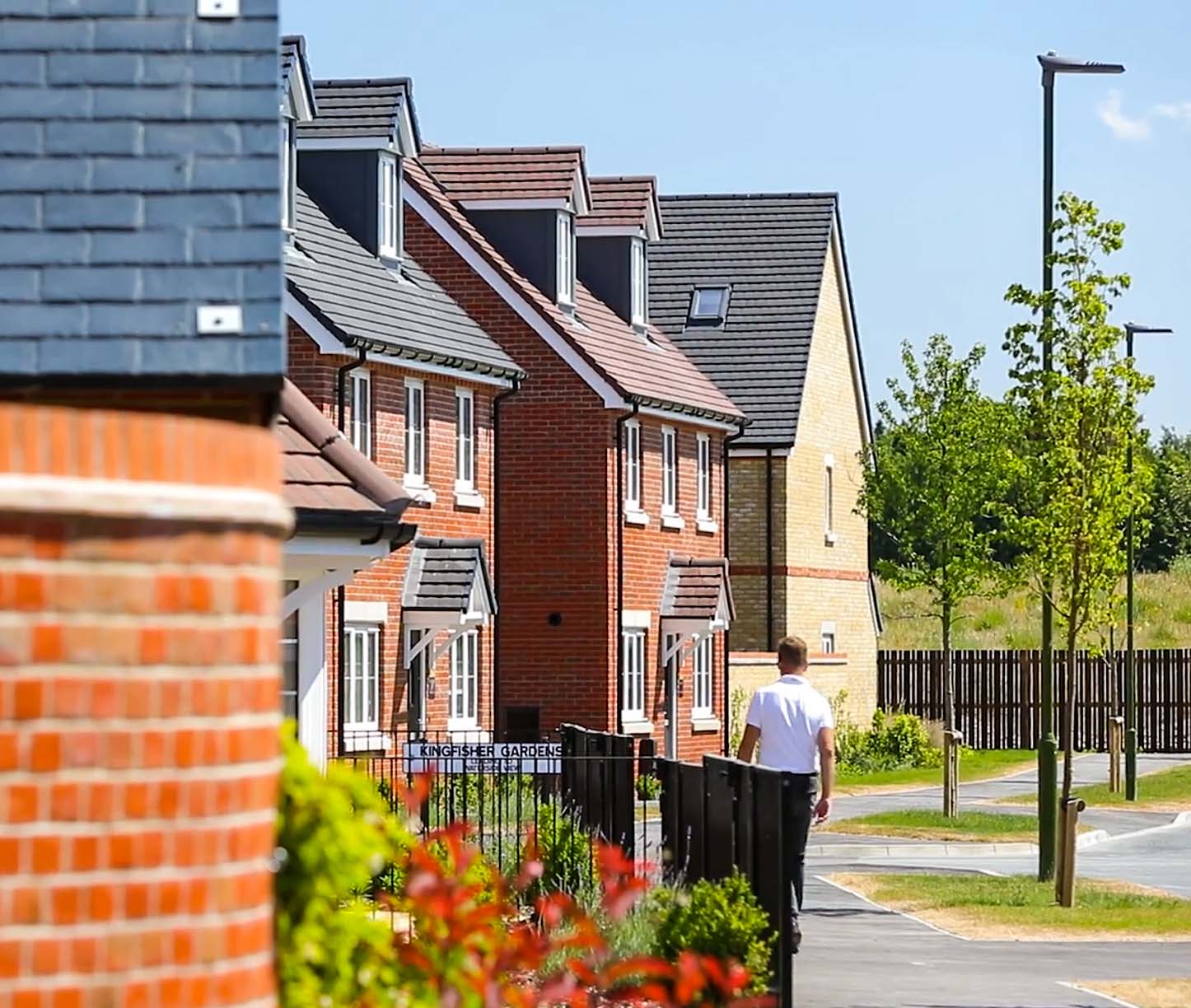 The Result
Millstone Landscapes are thoroughly pleased with the plants provided for this project and the services they received. Residents will benefit from the soft landscaping, plant choices and quality, which match up with the country housing style and form. They will also see the growth as the shrubs and trees mature over time.
It was important for Millstone to have a variety of options regarding trees and shrubs, to ensure properties could be personalised in their own way and to give residents a home that felt unique to them. The trees and shrubs have been matched up with the aesthetic of each home to give the development style and create interest.
Each individual plant has been carefully handpicked to work harmoniously with each other and with the development aesthetic: The Astrantia major wild flowers fit perfectly with the local area, the Himalayan birch trees are a spectacular addition to the plots (they offer not only a great look, but also blend seamlessly with the different styles of housing), the red Photinia add height and privacy to the homes and the Ceratostigma plumbaginoides capture the eyes of the passers-by.
Phase by phase, CALA homes are continuing to build and sell beautifully presented and landscaped homes, in the charming city of Chichester, and across the rest of the country. We hope that the new residents of Shopwyke Lakes can enjoy this area for many years to come, as the neighbourhood grows and Greenwood plants grow with it!