Come and browse our extensive plant selection to take away today
Opening Hours
Monday 7am-4pm
Thursday 7am-4pm
Tuesday 7am-4pm
Friday 7am-4pm
Wednesday 7am-4pm
Saturday 7am-10am
Sunday Closed
Visit at your convenience – open six days a week
_______
Our new trade sales area—Greenwood Choice—is now open for business at our Fresh Acres nursery in Walberton, West Sussex. The greenhouse is filled with an extensive selection of great looking plants—perfect for providing instant impact on fast turnaround projects—as well as a range of plant sundries, including canes, stakes and compost. Take your order away with you today, or we can arrange for delivery.
Our expert G Team are always on hand to help
The G Team are always available should you need any expert advice at Greenwood Choice. Unsure of which plants work well together? Want to check stock of a particular plant? Uncertain about where you should be planting for the best growing conditions? Our expert G Team are happy to share their plant knowledge.
What will you find at Greenwood Choice?
✓ Specimen shrubs
✓ Topiary
✓ Herbaceous perennials
✓ Grasses
✓ Ferns
✓ Climbers
What's currently looking good?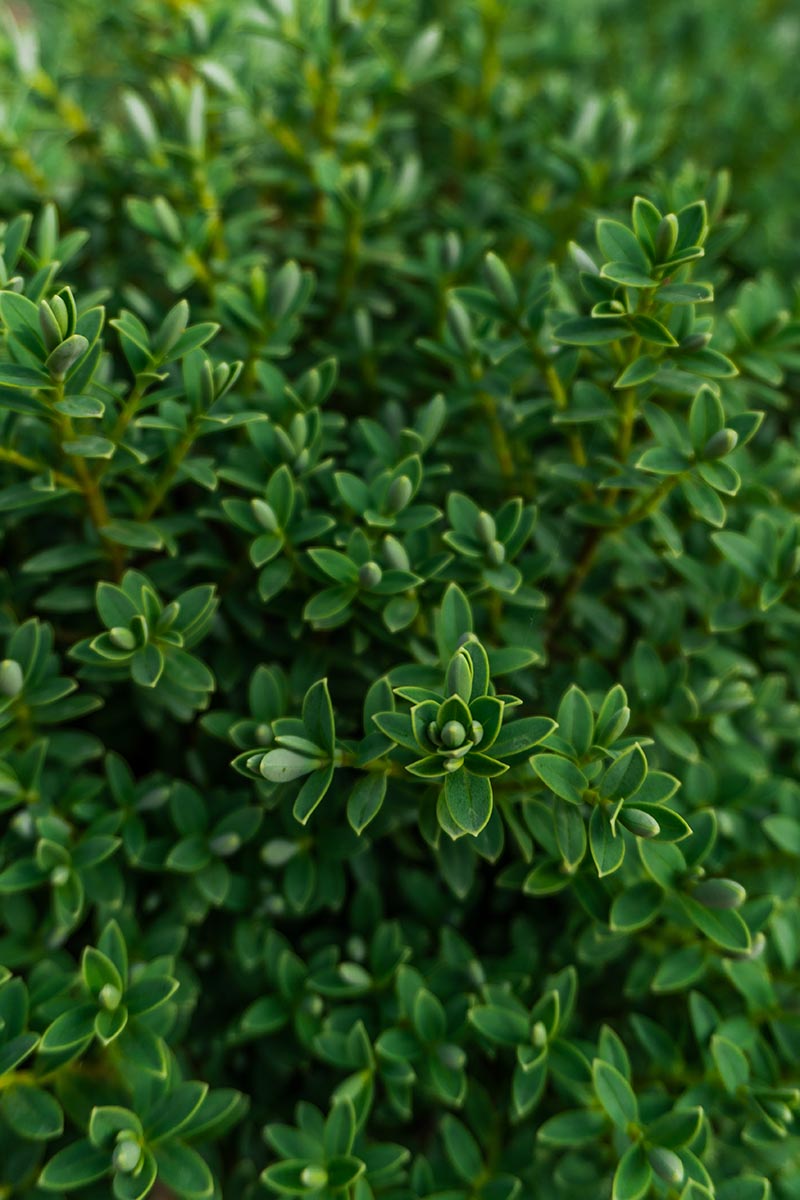 Hebe pinguifolia 'Sutherlandii'
A compact, rounded shrub with small, grey-green leaves on upright, purple stems. Blooms white flowers in early summer. Great for fronts of borders in a sunny spot or for growing en masse as ground cover.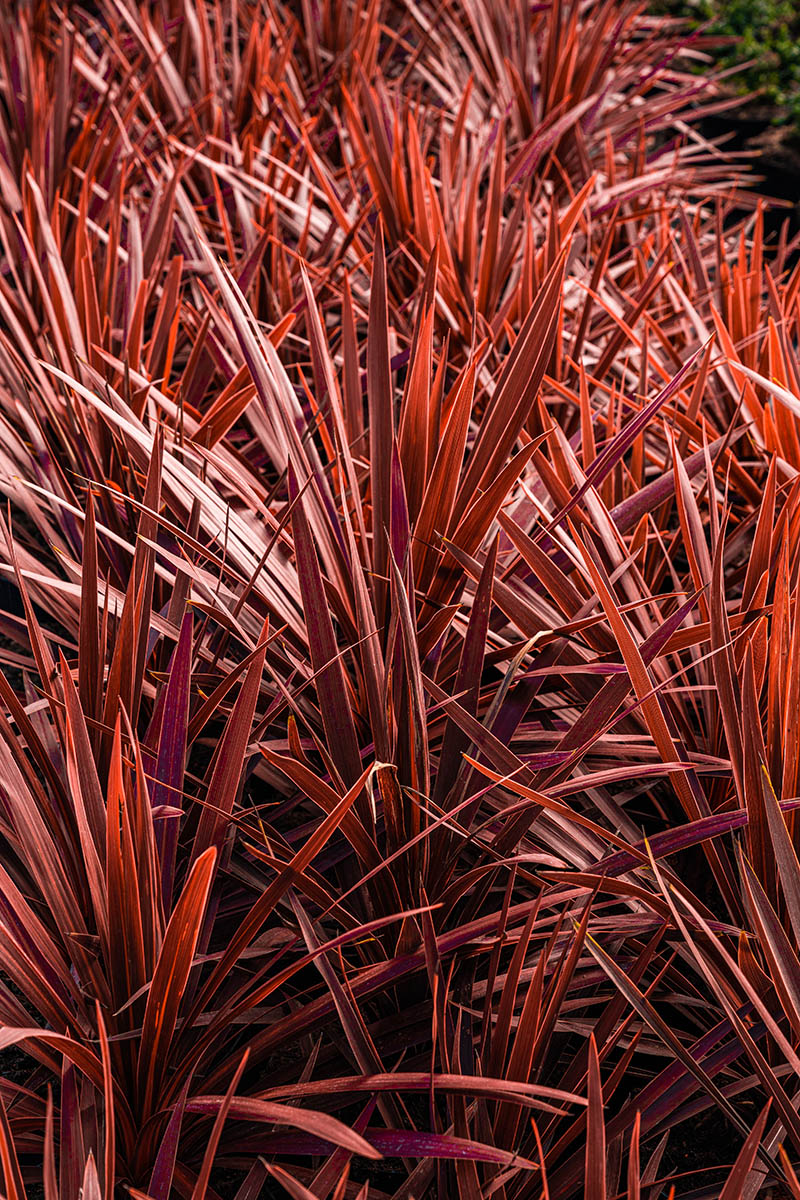 Cordyline australis 'Red Star'
Cordyline australis 'Red Star' is an evergreen palm with long, arching, deep-red leaves. Great for growing in pots and ideal for a sunny, protected border.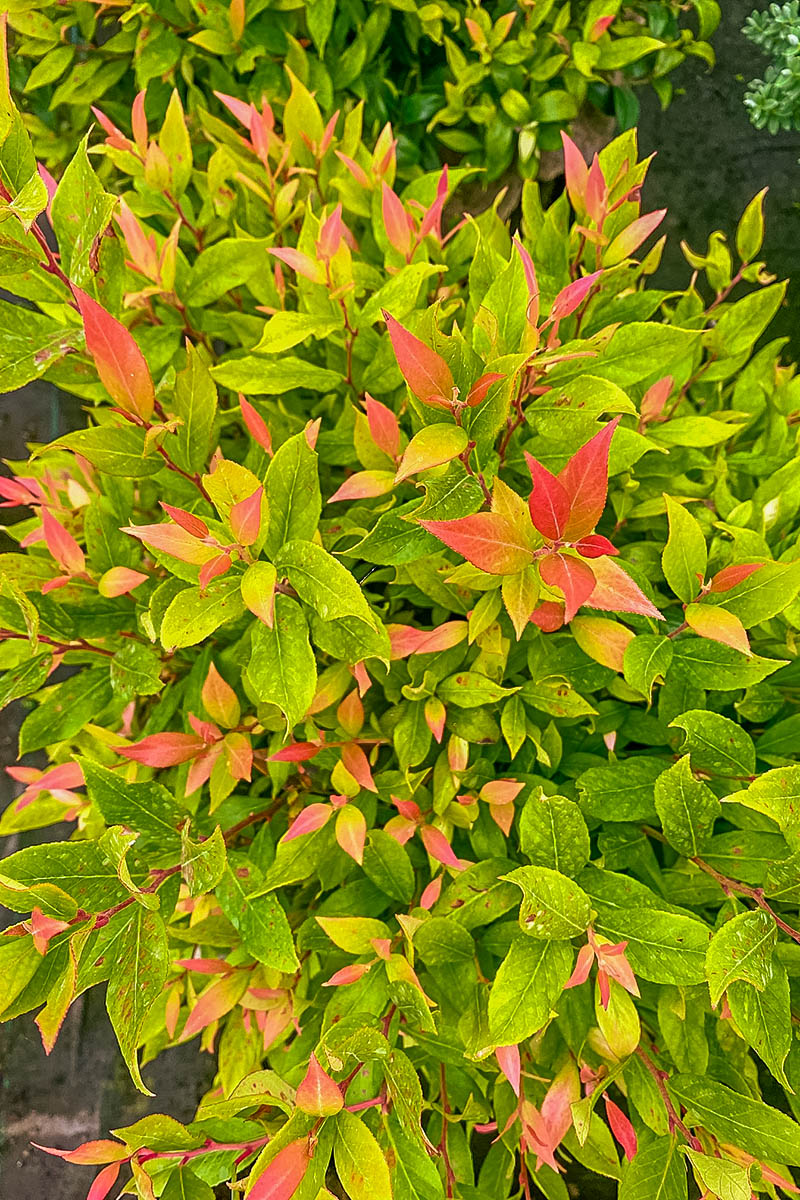 Leucothoe axillaris 'Little Flames'
A small, evergreen shrub with fiery crimson, new shoots which contrast from the mature, glossy, green foliage. Small, white, urn-shaped flowers appear in spring. Perfect for the front of borders or in containers.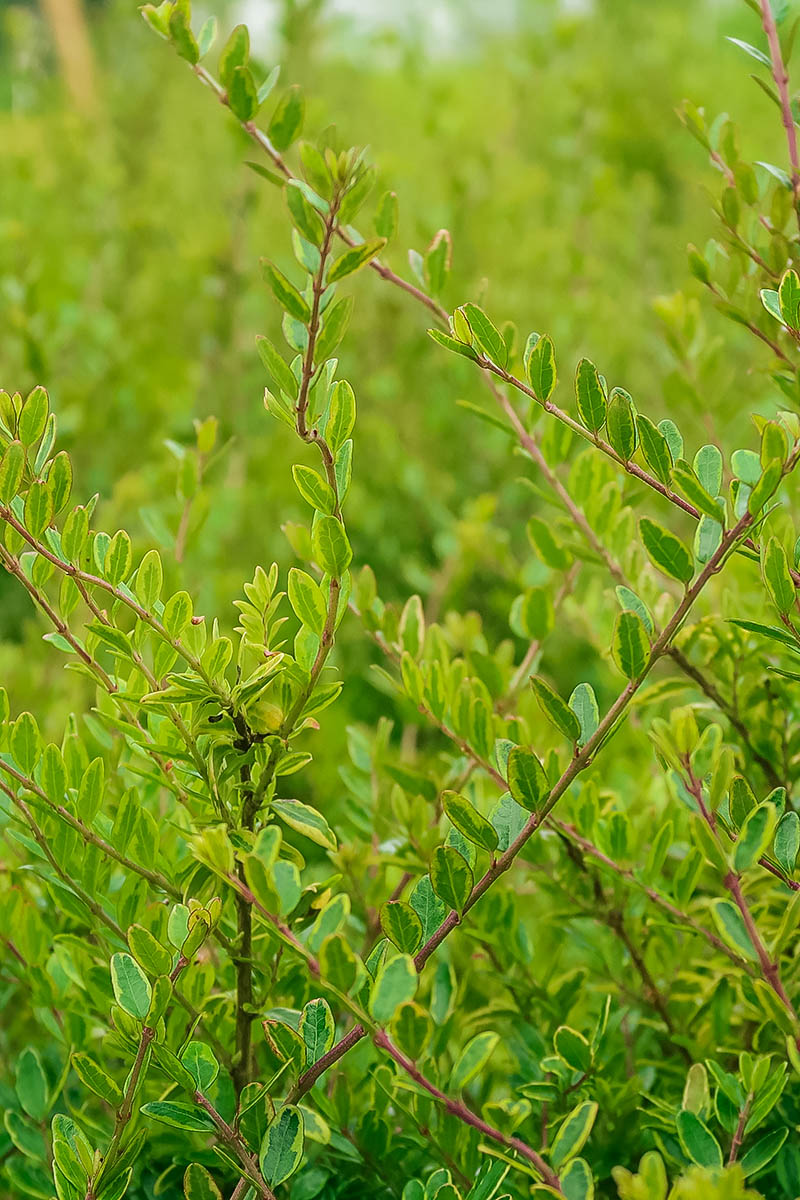 Lonicera nitida 'Lemon Beauty'
A bushy, evergreen shrub with arching stems. Lonicera nitida 'Lemon Beauty' has glossy, green foliage with yellow margins. Blooms small, cream flowers in spring, followed by pale purple berries in autumn. Ideal as a shrub in a mixed border, as well as providing groundcover.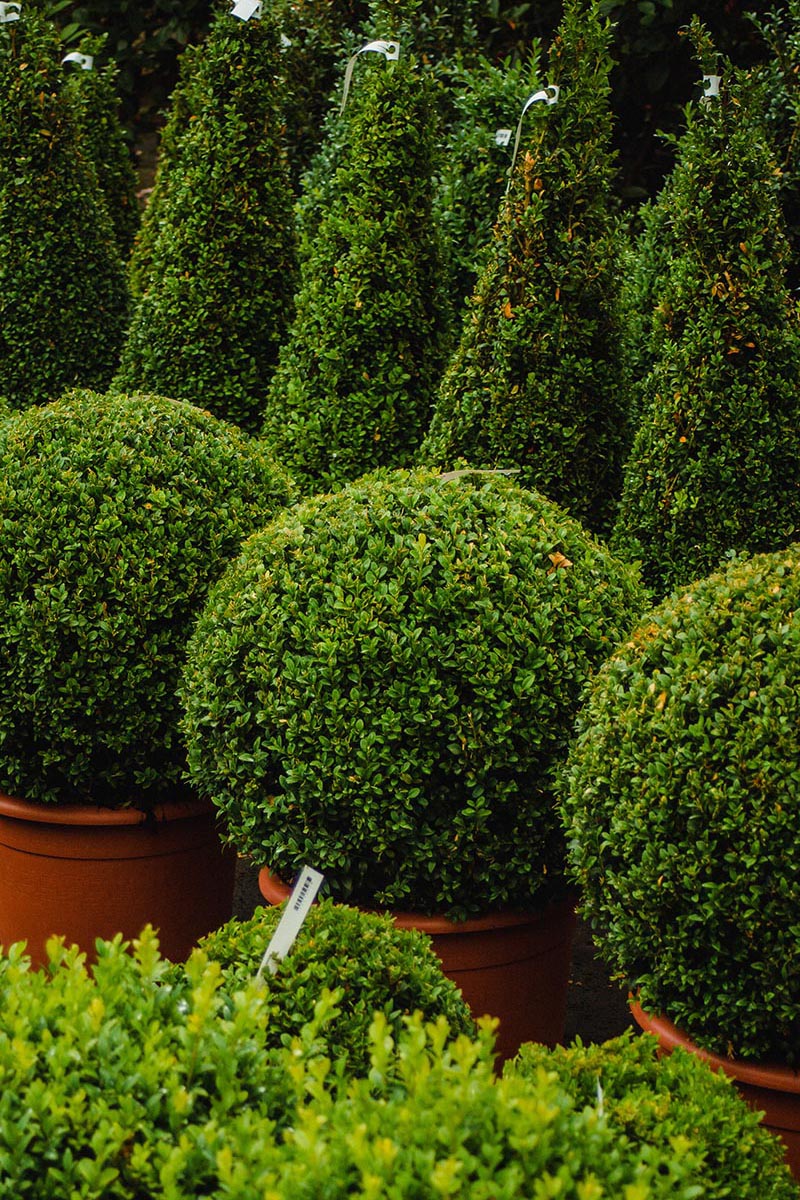 Buxus sempervirens – Balls and cones
A wide range of new evergreen topiary shapes which will add instant impact to any garden and create interesting focal points.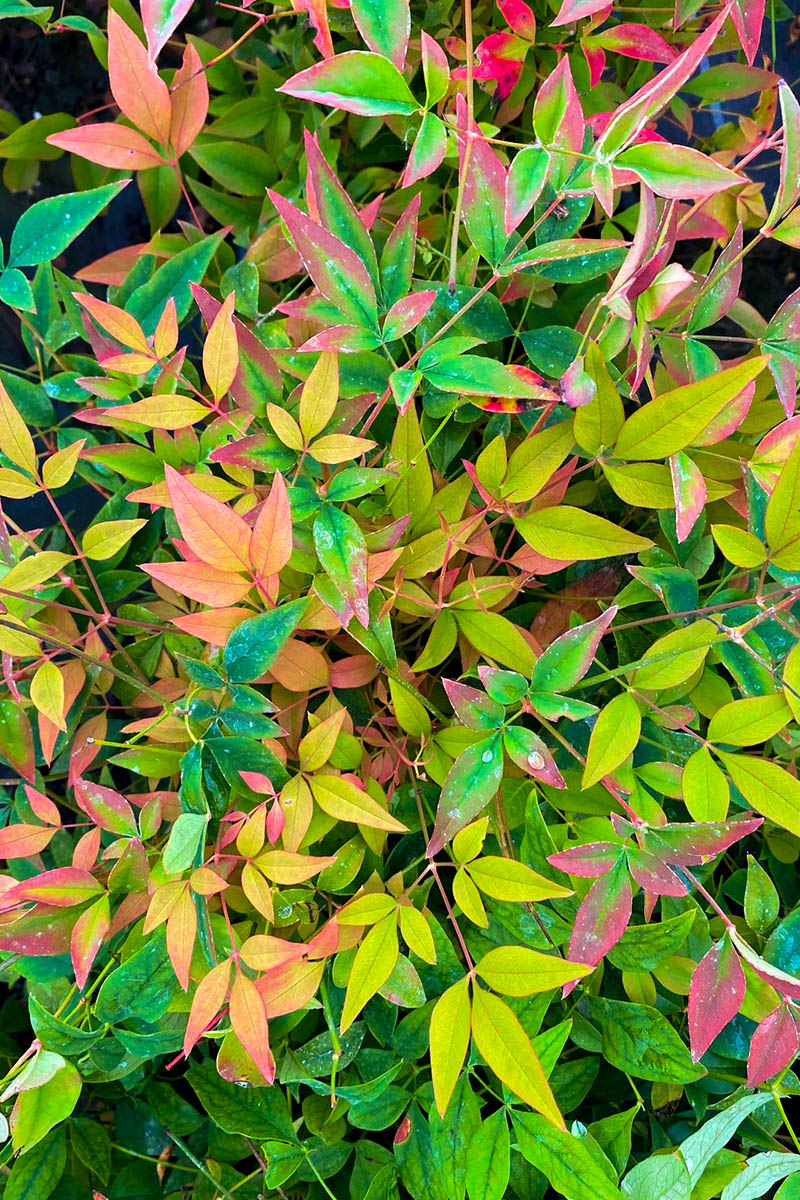 Nandina domestica 'Gulf Stream'
A compact, vibrant, evergreen shrub with lance-shaped leaflets. Its foliage unfurls to display an orange-bronze shade that transitions to emerald green, and later turns red and gold in autumn. Well-suited to containers or a sunny border.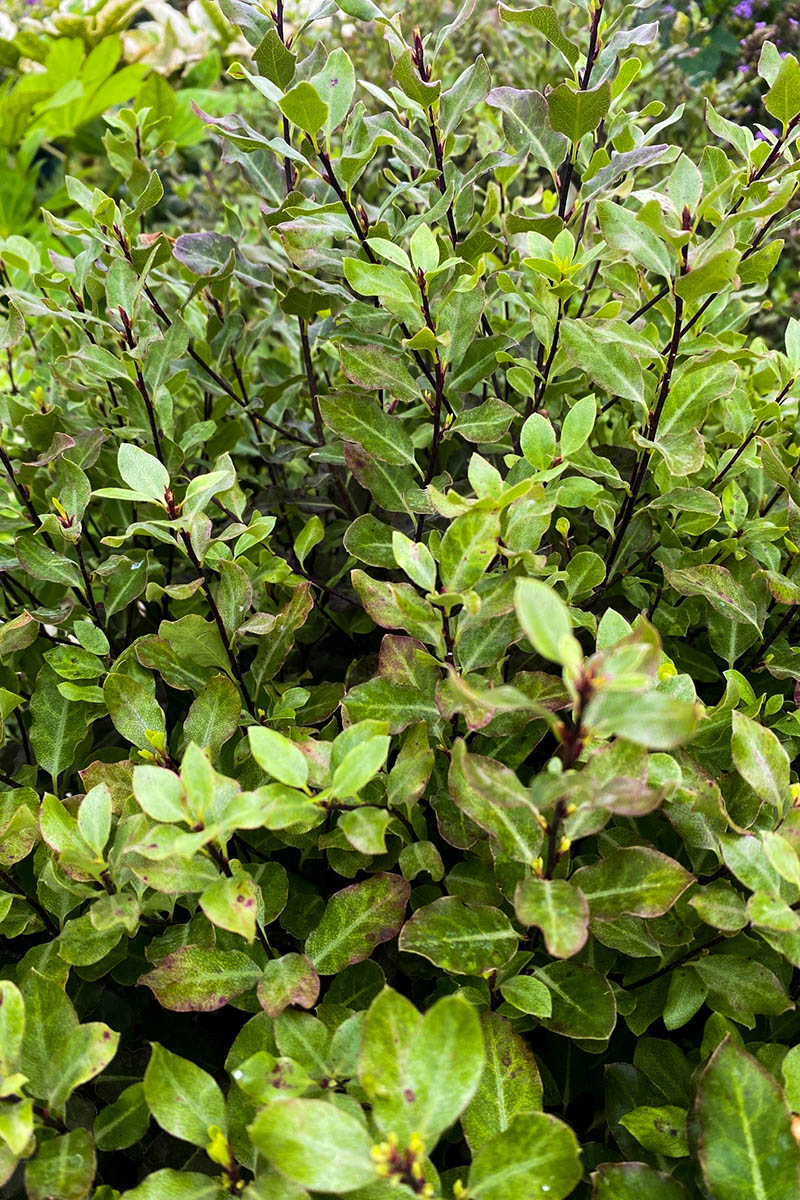 Pittosporum tenuifolium 'Tom Thumb'
A sun-loving rounded, evergreen shrub, with small, wavy, dark-purple purple leaves which contrast with its young, light-green growth. Perfect for a sheltered mixed border, low hedging or containers.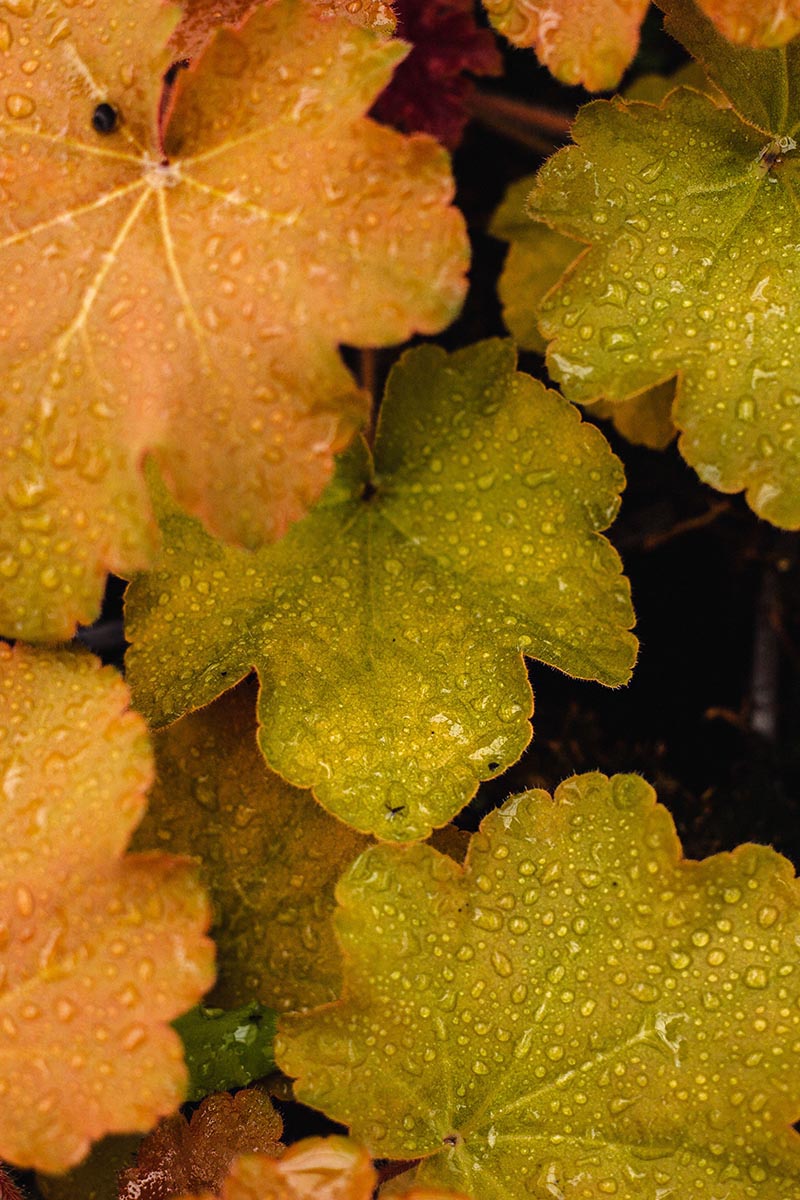 Heuchera 'Caramel'
Heuchera 'Caramel' is a semi-evergreen perennial with warm apricot foliage and cream flowers in early summer. Provides good ground cover in sunny and shaded borders. Creates a nice contrast with green foliage and works well with orange and red flowering plants.
If you have particular plants in mind and would like to check availability at
Greenwood Choice

,
call Kevin on 01243 939551 for more information or email kevin@greenwoodplants.co.uk.