Water Conservation

Recycling water is an excellent way to make a positive impact on our environment and we are continuously improving our processes in this area, to ensure we're doing as much as we can to reduce water wastage.
Water Saving

Measures Across Our Nurseries

Water conservation is a practice that we've been committed to and gradually improving across our nurseries over previous years. Due to climate change resulting in dryer and hotter summers, as well as less predictable rainfall and water shortages, it's important for us to utilise water as efficiently as we can—with the aim of being fully self-sufficient by the end of this year.

Water harvesting methods
Our nurseries have a variety of different water collection techniques. We have large tanks which collect and store rainwater; sophisticated wells that collect surface water and a licence to extract water from a local stream, which is filtered and pumped into an underground collection tank.
We are investing in two new 85,000 litre water storage tanks, and associated pipework, at our Highleigh and Maple Tree nurseries to enable us to reach our goal of being self-sufficient by the end of 2022.
Maximising water for irrigation
An impressive irrigation function is our flooding system in Greenhouse 4, at Fresh Acres. Each bed is connected to an underground tank and floods for the programmed length of time and to a specific height, and then drains away, to be filtered and sent back to the tank. This means of irrigation is fantastic for plant growth, foliage protection and keeping many plant diseases at bay.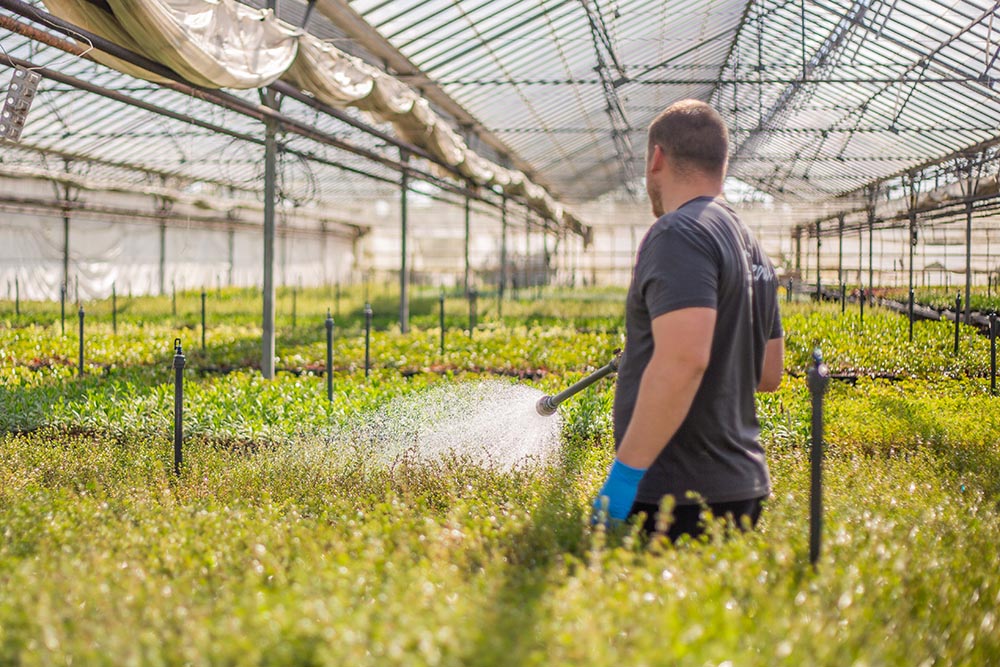 Extra measures to reduce water wastage
Our dedicated G Team work hard to ensure our plants are consistently positioned in straight lines, to keep any water wastage to a minimum, and they remain vigilant for any hose leaks throughout our nurseries, ensuring they are reported and fixed quickly.
For more information on our water saving efforts, check out our blog on water harvesting and reducing our waste.